Graphic Design is my Passion – About the Meme
In the world of memes, the graphic design is my passion meme is a legendary one. In fact, we have had the meme framed in the office for years. There's no designer who doesn't chuckle at the sight of this image.
There's more to this meme than just the meme itself. Many designers want to know where the graphic design is my passion meme came from, who created it, what it means, and in some cases even how to recreate the meme.
Look no further. Here's everything you need to know. We have all you need to know on the history of this meme as well as clear tutorials and a template on how to create the graphic design is my passion meme yourself.
You might be wondering what graphic design is my passion means. The short answer is that the meme is a sarcastic remark towards designers. Now, that might be hard to hear and we get that. We're designers as well.
Designers, or design companies, can be very passionate about what they do. They like to let it be known as well. Just look around social media like Dribbble, Instagram, and Behance. Designers like to share. This overused phrase is a way to mock designers.
Also, as we will see in some of the examples, changing the design of the UI or the UX can be frustrating to the user. The meme is known to be used in situations where the new UI doesn't appeal to the user at all.
Anyway, back to the meme. To have a bit of fun with graphic designers, someone created a meme with the expression "graphic design is my passion" on it in a way no designer would ever create. On Tumblr, the meme received well over 300.000 notes within a year after its initial release. That's an awful lot. Especially when you see it in its time. Back in the day, getting that many notes or likes was exceptional.
After that, many variations have seen the light of day. There are versions of the graphic design is my passion meme that include bad motion graphic skills, WordArt, and version that are obviously created in Paint.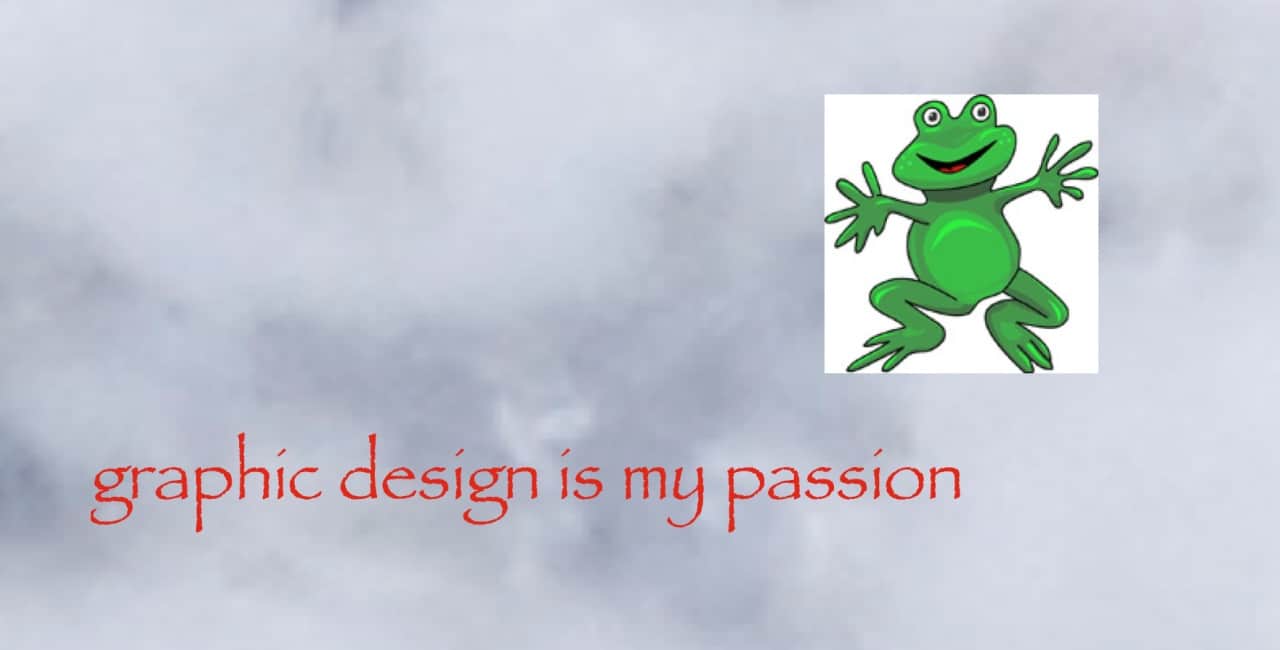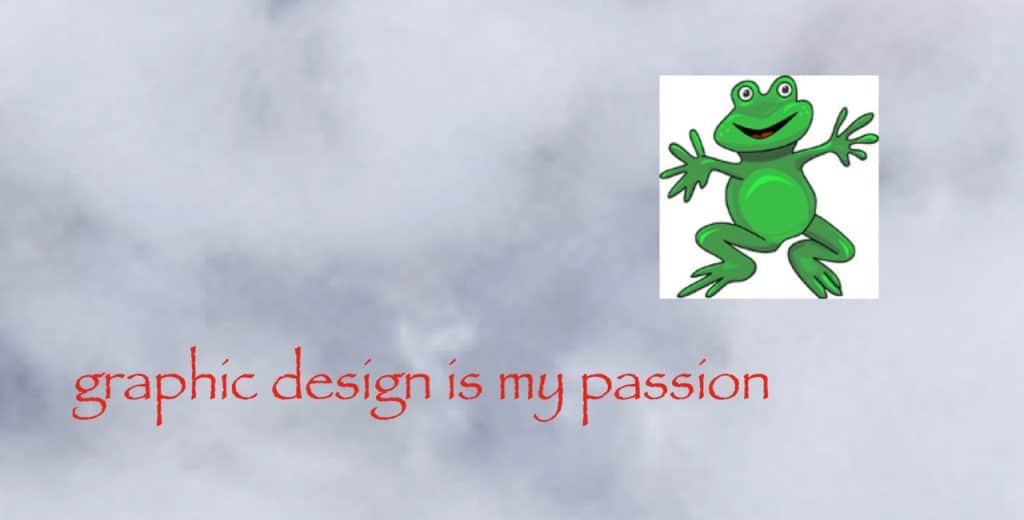 The image above is the original meme as discussed in this post as posted on Tumblr many years ago. Since then a number of things have happened in regards to this meme. Some highlights include the following.
There is not a special subreddit called r/graphicdesignismypassion due to the character limit of communities on the platform. You can find similar posts on subreddits like r/crappydesign.
Who said "graphic design is my passion"
That's the thing. Nobody actually said that graphic design was their passion. Yet, every designer has said it in their own way. That is the whole point of this meme.
However, if you have to give credits to someone it has to be either one of Tumblr users Kykiske or Pentabulge. Both of them posted similar versions of the original meme well over 5 years ago. Please keep in mind that Kykiske's Tumblr page is password protected.
Others say that this meme was posted on Tumblr with the caption "My graphics design teacher quit the day I sent him this and sometimes I wonder if this is why."
Graphic design is my passion template
You can use the following steps to create your own graphic design is my passion template. We've included tutorials on creating the different types of background as well as font and image resources.
Would you rather have a template that's ready to use? Download ours down below!
Download the Graphic Design is my Passion template
We have a template where you can create your own graphic design is my passion meme. Everything is there, including two types of backgrounds and text. All you have to do is add your own clipart image. 
You can get the template  below.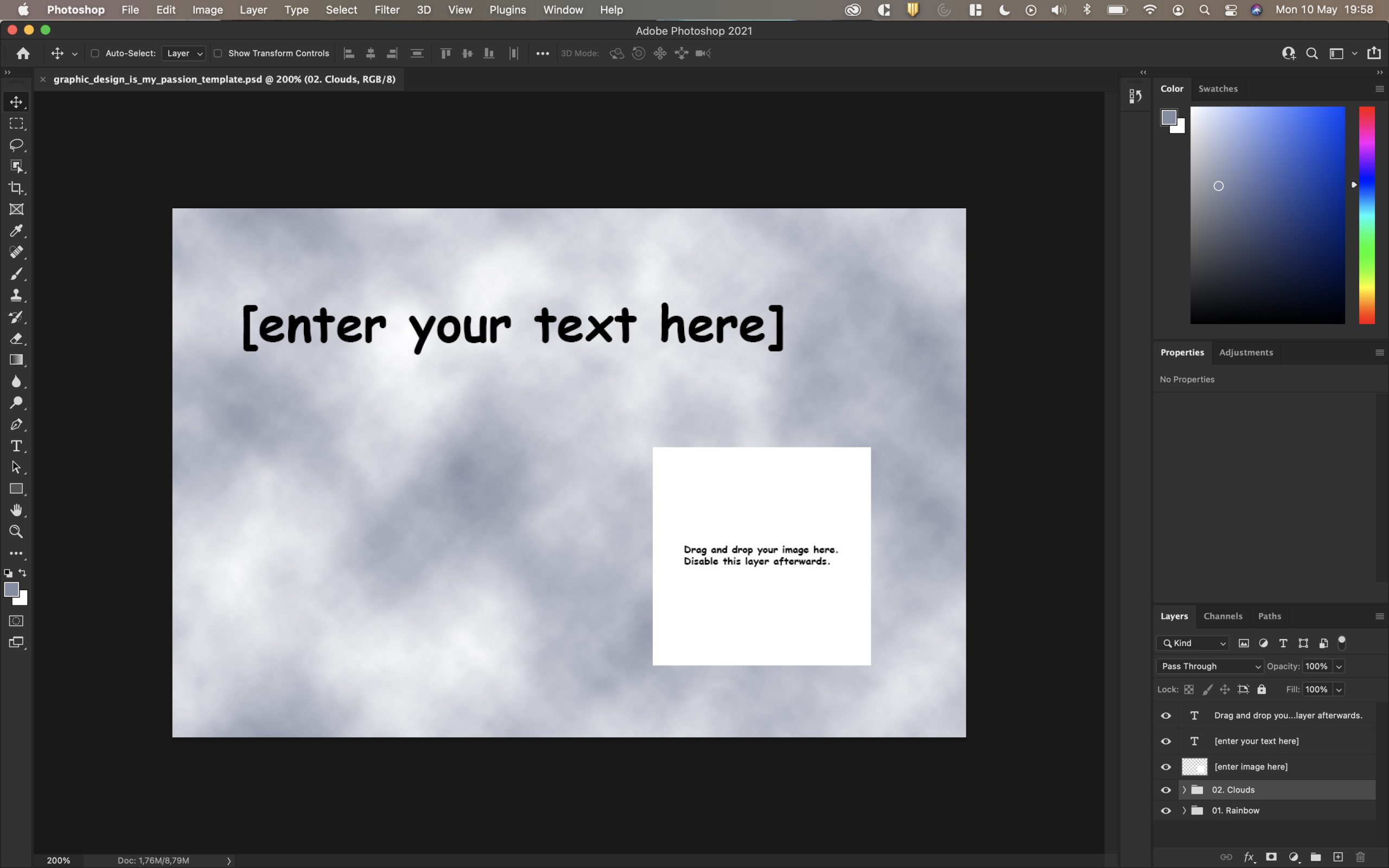 Graphic design is my passion font
You can use any overused (or unpopular) font when you create your own graphic design is my passion meme. Great examples include the Comic Sans font, as well as Arial and Times New Roman. Using Word art is also a great option.
The original graphic design is my passion meme used the Papyrus font. The Papyrus font is one of the most hated fonts ever. This makes the font perfect for a meme such as this. You can get Papyrus here. Don't forget to credit the owner.
Graphic design is my passion frog
The clipart frog is one of the icon components of the graphic design is my passion meme. The image of the frog used to be on a website called Classroom Clipart. However, the frog as used on the meme can't be found anymore.
Luckily, the picture is available in other places as well. Check them out below.
How to create the graphic design is my passion background
Throughout the years, many variations of the original meme have appeared on a number of social media platforms. Every variation consists of three elements. These elements are a cropped clip art image, "graphic design is my passion" written in the Papyrus font, and finally a clouds (or rainbow) background. The first two are easy to make. However, the background can be a bit tricky. 
Here's how you can create a clouds background in just a few simple steps.
First of all, you will need to open Adobe Photoshop. Once you do, create a new document in a size of your choice. We recommend a 1920×1080 pixels document.
Set a foreground and background color that you like. To recreate the meme, we suggest white and a light grey hue.
After that, create a clouds filter via Filter > Render > Clouds.
When you select the clouds filter, you will see a random rendering of clouds. You can redo the filter as much as you like until you see a version that you like. The image above is one of the results we got after redoing the filter a few times. The background of the "graphic design is my passion" meme is ready for you when you want to create your own version of this meme.
One of the variations you can see below is very popular as well. It is the variation with the image of a cat displayed on a rainbow background.
Here's how to create the graphic design is my passion rainbow background. The first step is identical to the clouds background. You will have to create a photoshop document of 1920×1080 pixels.
After that, things get a bit more tricky. You will have to create a gradient preset containing all the colors as you can see in the meme.
Click the gradient tool in Photoshop (or press 'G').
After that, click the gradient preset at the top of the application. The gradient editor will appear.
In the gradient editor, you have to set the colors you want to use. It should look like the image below.


4. Click 'OK' in the gradient editor. You're good to go now. Drag the pointer fr0m the top left corner to the bottom right corner.
Don't forget to set the gradient to linear instead of radial. The color areas are supposed to be uneven. That is part of the meme! The result should be something like the following.
You can try for yourself or download the template to do it yourself just below.
Since the first appearance of the meme, numerous variations have been created all over the internet. We previously mentioned the variations over on Reddit. However, there's more.
Some of these variations are text-based. That means that the style is the same but the content changes to reflect a different job, design tool, or subject. Here's a list of some well-known variations on graphic design is my passion.
Graphic design is my burden
Graphic design is no longer my passion
Visual design is my passion
Photoshop is my passion
Art is my passion
As we said, there are a lot more, of course. The list goes on and on. Take a look at a few examples below. It might inspire you to create your own, or at least make you laugh!
Graphic design is my passion shirts
There are tens or hundreds of graphic design is my passion shirts available online. Over at the Designer's Toolbox, we've created a few variants as well. They are available over on Amazon.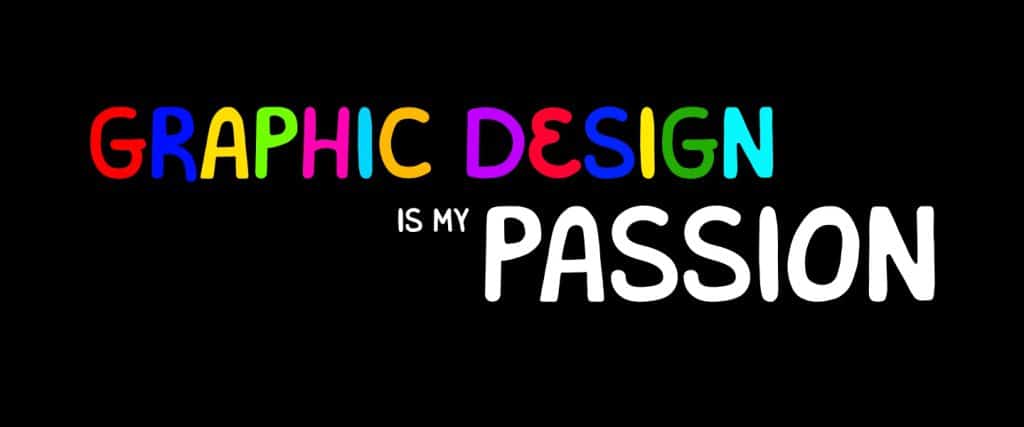 The image above shows one of the designs we've created as a shirt print. The t-shirt design uses one of the more well-known graphic design is my passion fonts and a selection of colors that could only be used on a meme like this.
We have a lot of great content in the world of design. Some serious, while others are memes. The graphic design is my passion meme is a classic that has to be mentioned on The Designer's Toolbox.
We are currently working on creating an overview of all well-known memes that are design-related. Please check back in some time to see that post!
Was this post helpful to you? Share it with others!