The Best UX Tools for Every Designer
Every designer has their own set of tools. We see new tools for UI and UX emerge almost every day. This makes it more and more difficult for you to make a choice and to keep up-to-date on every available tool.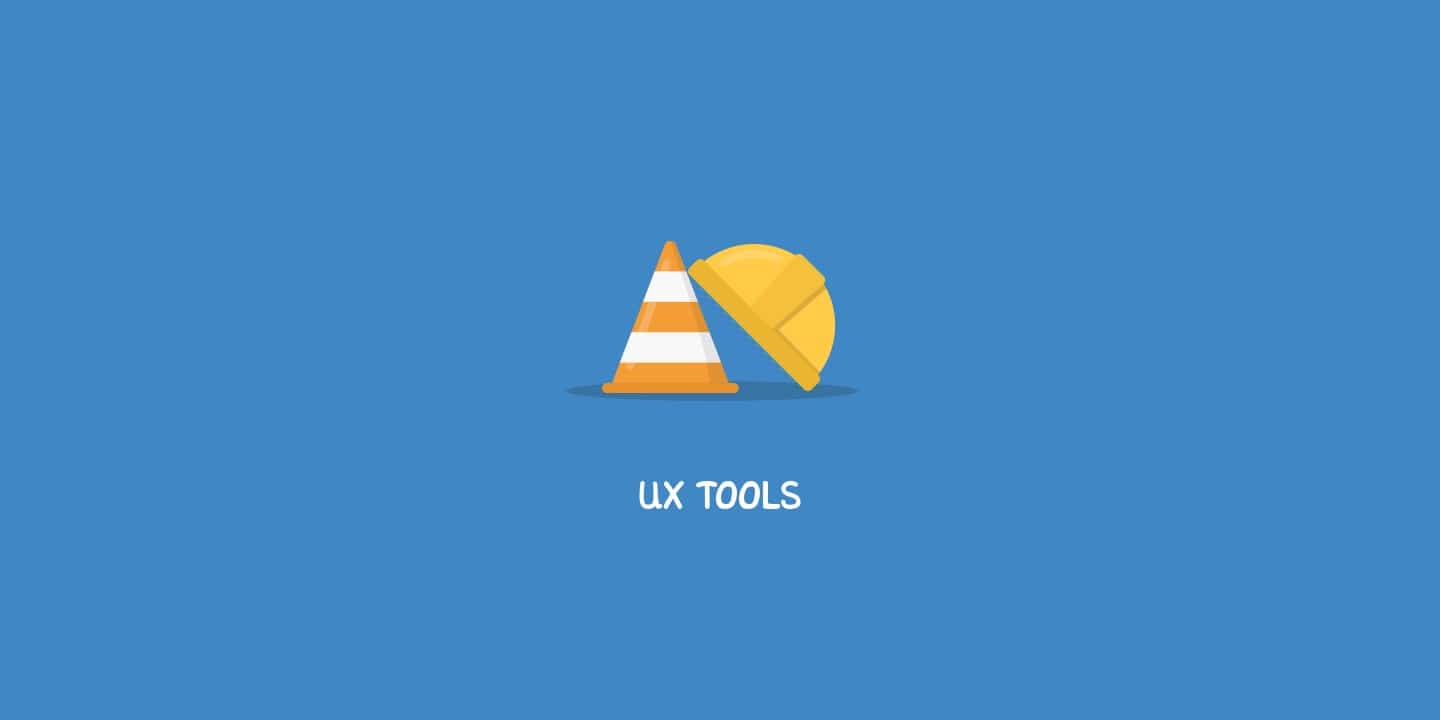 Also, if you want to become a UX designer, chances are that you have to learn one or two new UX tools. We can imagine that it is hard to make a choice. We're going to help you pick the tool that is just right for you.
UX tools can be divided in a number of categories with a few of them having a clear overlap with tools you might use as a visual, product or UI designer. We're currently developing a list of the best UX tools you can get in 2020.
Our suggestion is to create your own 'stack' of tools, including one out of each of the following categories. This will result in you being proficient with about three tools. This should be enough to get you a job in UX, to complete a design project, and to be able to provide to almost any design inquiry.
If you think a certain tool is missing, don't hesitate to contact us and let us know.
You're going to spend most of your time using one of these tools. This is where you create your UI designs. In most cases, you will also work on your prototypes in one of these tools.
Mainstream tools, like Sketch or Figma, provide you with all the features you need to be able to design and prototype using just one of the tools. Let us take a look at your options below.

Sketch is a vector design tool used for UI and UX design. It has been developed by a Dutch company called Bohemian Coding. Sketch has been around for a few years now, with its initial release back in 2010.
Lets put together some of the facts to help you decide if Sketch is for you.
Pricing, availability, and features
One of the many strengths of Sketch is its support for plugins. Sketch is open source, so everybody can create Sketch plugins to help designers become more productive. With the introduction of Sketch Cloud and libraries, designers can collaborate on the same design project as well.
Sketch is only available on MacOS. This means that you will need to get yourself a Mac for UX design if you want to use Sketch.
You can use Sketch for free for 30 days. After that, you need to make a one-time purchase of $99 to keep using Sketch. Yearly renewals are optional. You don't have to do that, but if you want to keep receiving updates, you can renew Sketch once a year for $79 dollars.
This is one of the latest design tools. Figma has been around for only a few years but is growing in popularity every day. The software is web-based, which means you can access your work everywhere you want. Only if you have an active internet connection, of course.
Pricing, availability, and features
The availability of your work wherever you are is one of the ways Figma sets itself apart from other UI design tools. It doesn't matter that much if you get a Mac or PC for your design work. You can open Figma anyway. That's a big plus if you ask us.
Another great thing about Figma is that it is available for free as a starter package. You will be able to work together with one other designer on up to three projects at a time.
If you want to work with more designers or work on more projects at the same time, you will need to get yourself a paid package. The professional package starts at $15 a month if you pay on a monthly basis. Paying annually lowers the amount to $12 a month.
Collaboration is important. This is the case for all job titles, of course. Even more so for designers. We see tools that support collaboration, like the tool Figma we discussed before. In case you need to use other tools, we have you covered.
Especially this past year, collaborating while working from home has seen a big rise in popularity. You can't facilitate a workshop anymore where you and your team are in the same room together. This is where Miro comes in.
If you break it down, Miro is a digital whiteboard application with, of course, a lot of great features. 
Pricing, availability, and features
First things first. Miro is available for free. You can start right away using the 'free' package. For an individual designer or small company, this is sufficient. You can create and maintain three boards at the same time and invite an unlimited number of collaborators. If you need more than the basic set of features, you can also opt for the Team or Business version of Miro, starting at $8 per month.
One of the best features of Miro is that it is very easy to use. You can invite your users, designer colleagues, and stakeholders without any trouble. Miro is a very broad application that supports wire framing, creating flowcharts, and many other types of charts and flows.
While working from home, Miro is the next-best thing to being in the same room with your clients and stakeholders. It is an application we can really recommend.
The final category we are going to explore is the category of UX research tools. These are the tools you can use to conduct great user research or usability research.

Lookback is a tool you can use for remote user testing. Just like Miro, this is especially useful during these working from home days. As a UX designer or researcher, this tool can be used for usability testing but also for user interviews.
Pricing, availability, and features
Lookback only has paid plans you can choose from. There's a trial version but you still have to register an account. There are three tiers you can choose from.
The main difference between the three is the number of user sessions you can do on a yearly basis. The entry package supports 100 sessions and the largest package you can get gives you an unlimited number of sessions.
Lookback has a great set of features. For example, you can invite observers to take a look with you. As a observer, you can communicate via chat with the moderator to help them out or point them into a certain direction. In addition, you can make recordings of your interviews, add time stamps, and share your screen with the user to further facilitate the interview.
Knowing your tools is one of the most important things you need to know if you want to become a UX designer. You can read a lot of great books on UX to further grow your knowledge on the matter.
However, the best thing you can do is to get started with the tools we mentioned before. You can improve the designs used by brands you really like, for example. We wrote about that in our post on portfolios for UX designers.
Was this post helpful to you? Share it with others!