WWDC 2021 Recap for UI and UX Designers
Apple has kicked off the WWDC of 2021 with its keynote. Just like last year, the keynote was available online. There's a lot to talk about and discuss. Here's our WWDC 2021 recap for UI and UX designers.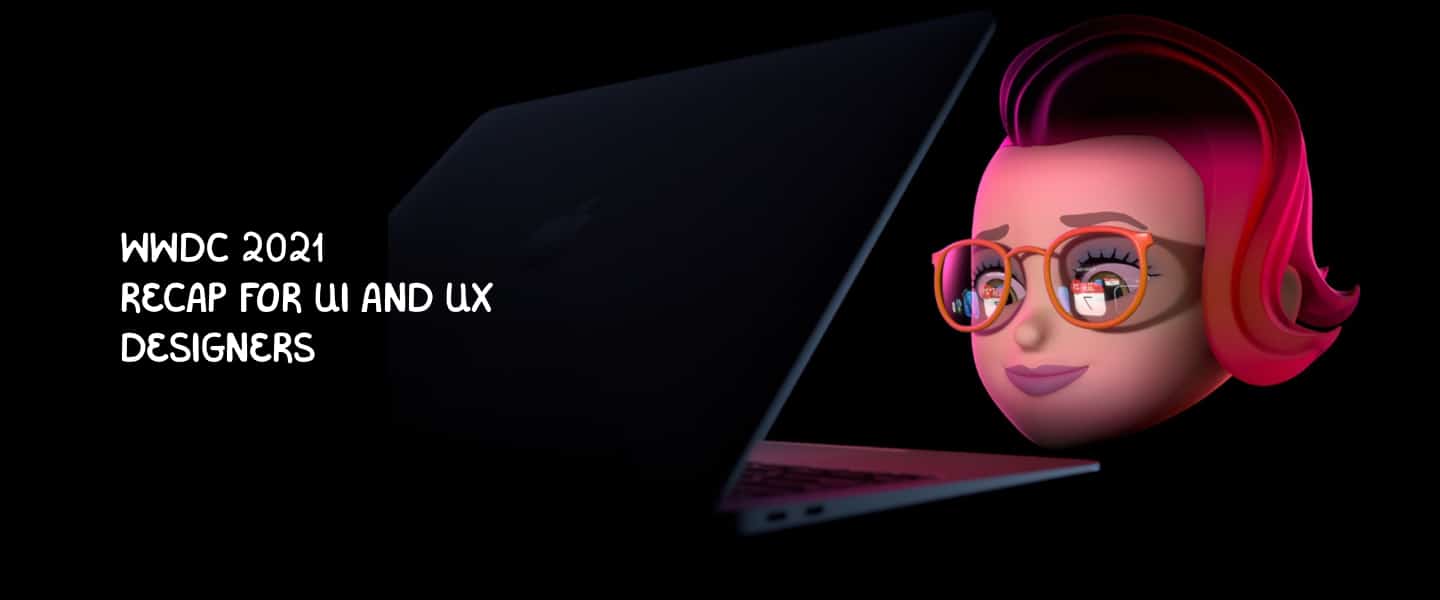 Apple's WWDC is mainly at developers. The D stands for developer, of course. Yet, there's a lot of interesting stuff happening for UI and UX designers as well. This WWDC 2021 recap is going to do just that. It is going to show you everything you need to know as a designer.
This WWDC is the first one in five years where we've seen new hardware being announced. We're going to talk about that but our main focus is going to be software.
We'll talk about the announcement and what it means for UI and UX designers. Here we go.
Software announcements at WWDC 2021
Even for UI and UX designers, the WWDC is mainly about software. You might have some UI kits or UX guidelines that you use for your mobile designs. Those change with every new version of iOS, iPadOS, or other Apple OS.
We're creating a recap of all the changes and things you have to keep in mind as a UI and UX designer after the 2021 WWDC. Our list will be divided per operating system. Let's start.
First up, macOS. We're going to see a new version of macOS and it is called Monterey. It will be released as a free update later this year.
As this version is an evolution of the current macOS, changes for UI and UX designers will not be that groundbreaking. It is an evolution and not a revolution. However, there are a few things to point out for your productivity and way of working.
Universal Control. This is maybe the best feature for macOS from WWDC 2021. You can move between all of your devices using one mouse or trackpad. Just think of it. If you're creating a drawing on iPad, you can drag and drop it into your UI and UX design files on Mac right away.
Shortcuts, as we know from iOS, are coming to Mac as well. This will further boost your design productivity. Do you have to do a certain action more than once? Create a shortcut!
Safari is one of the apps on macOS that sees a big design overhaul. Apart from the performance and privacy features we know, the new version of Safari will do what every UI and UX design would love to do. Remove everything you don't need. Take a look at how the new Safari tab bar will look below.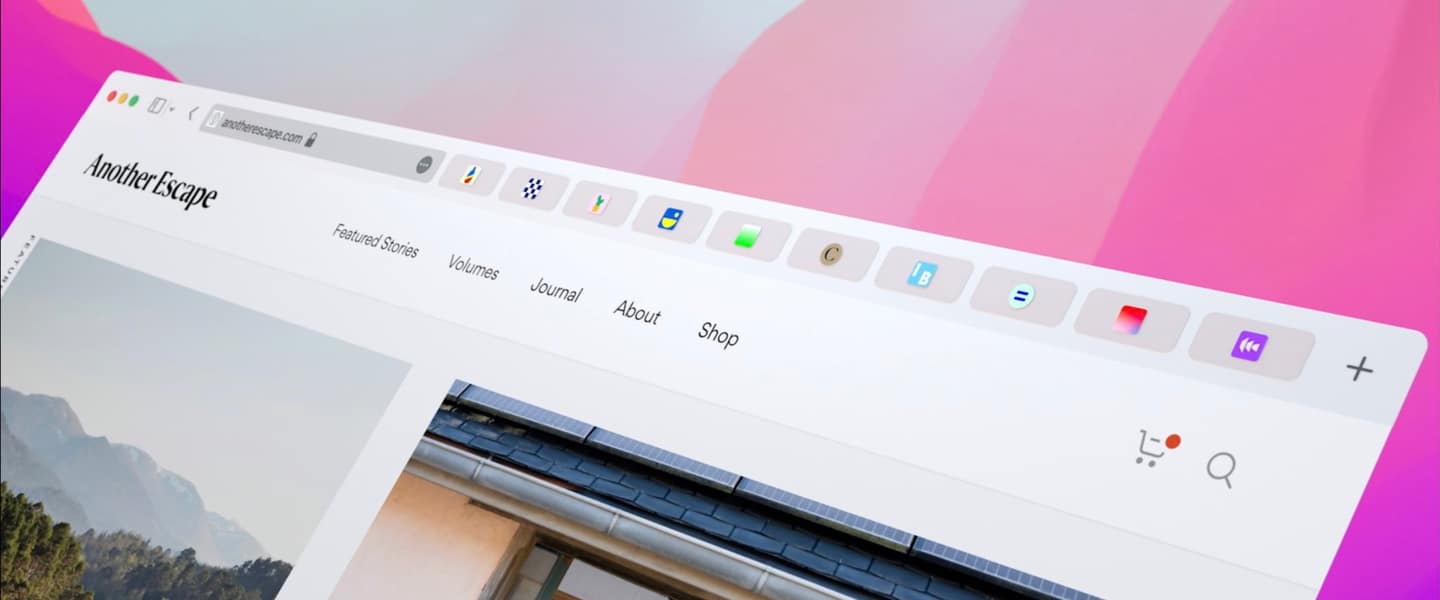 Less clutter, fewer icons, and more focus. The new tab bar looks great. As you can see, the UI design here follows Apple's rounded corner style from macOS, iOS, and iPadOS.
The new tab bar for Safari will also work on iPhone. The best thing about it? The bar shows up at the bottom of your screen which makes the tab bar super easy to reach.
Kudos from designers everywhere!
Everybody knew that the next version of iOS would be called iOS 15. And here it is. Apple further increases its arsenal of privacy features. You can now see what kind of data apps are collecting. You'll also have more options to get back into control over your data.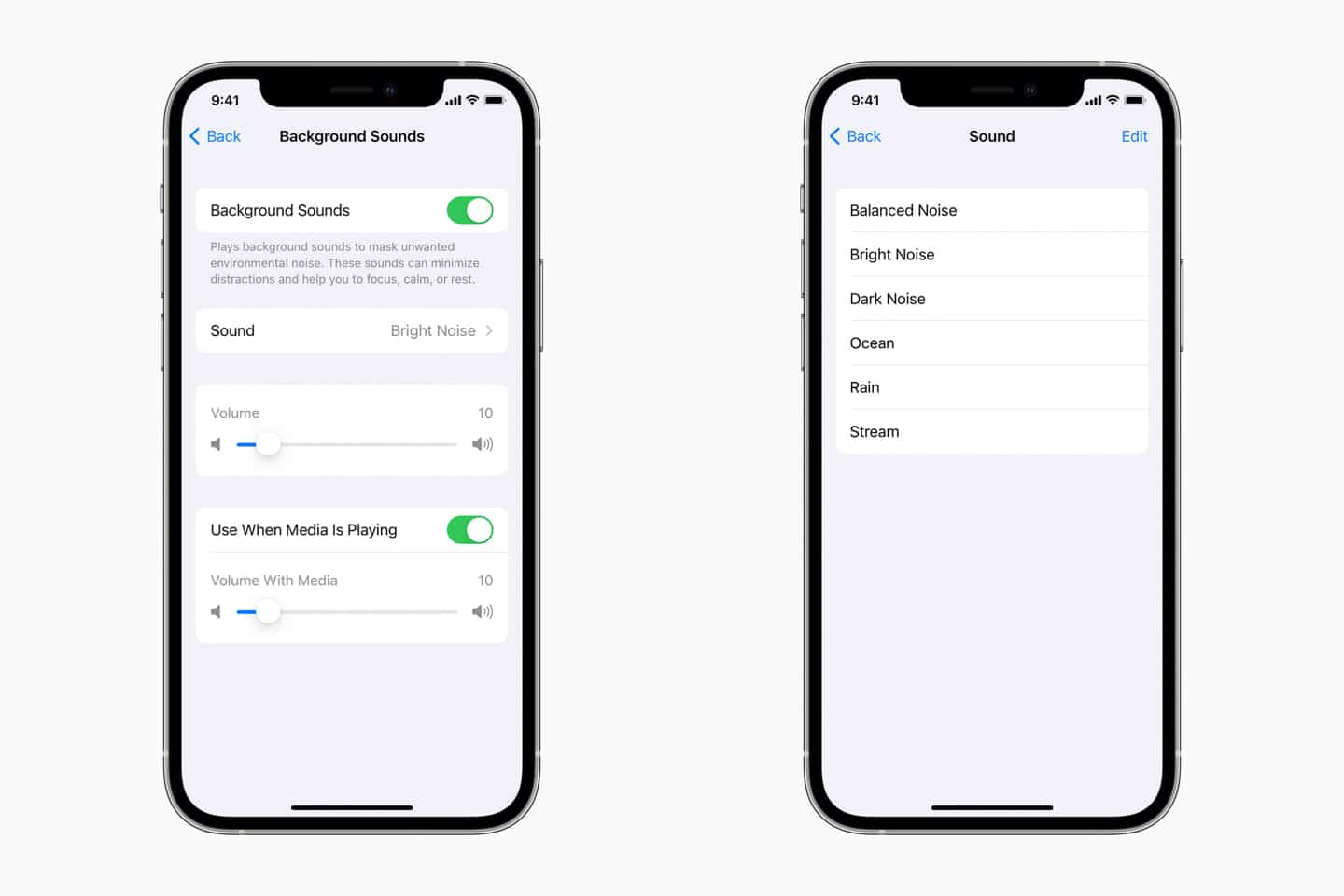 One thing that we found already was the changes in how the Settings user interface has changed. In iOS 14 lists would be full width from edge to edge. Starting with iOS 15, there will be a boxed width for every list item as you can see in the screenshots above. The Settings app will be more aligned to other native apps, like the Health app, for example.
Another important UI design change for iOS 15 is the usage of grids and collages for visual elements like video and photos. Both have rounded edges.
Take a look at an example of the new collage design here.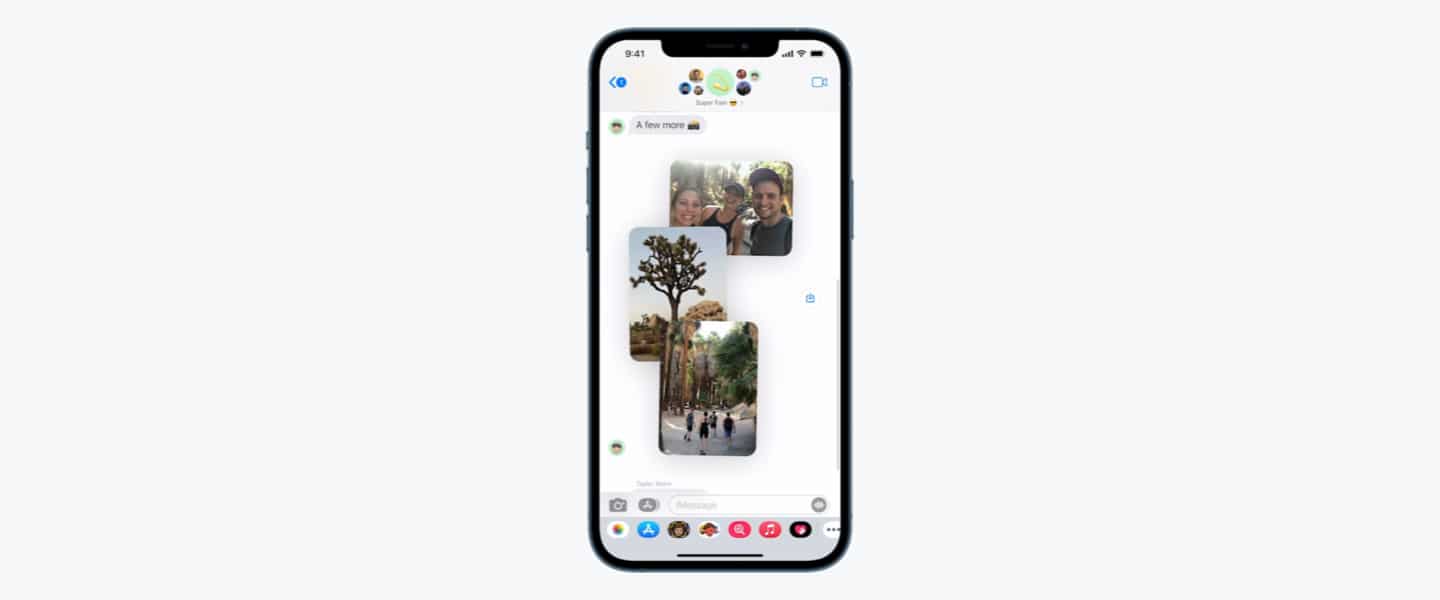 Another thing that caught our attention was that some of the iOS app icons have a new design in iOS 15. The ones we've already seen are Weather and Maps.
Take a look at the image below. We've taken the current app icons that are being used in iOS 14 and put them on the left. As you can see behind Craig during the WWDC 2021 keynote, there are new icons for both apps in the background.
The main thing for UI and UX designers to keep in mind is that there are more subtle gradients in the new icon set. Nothing too groundbreaking but fun to see nonetheless.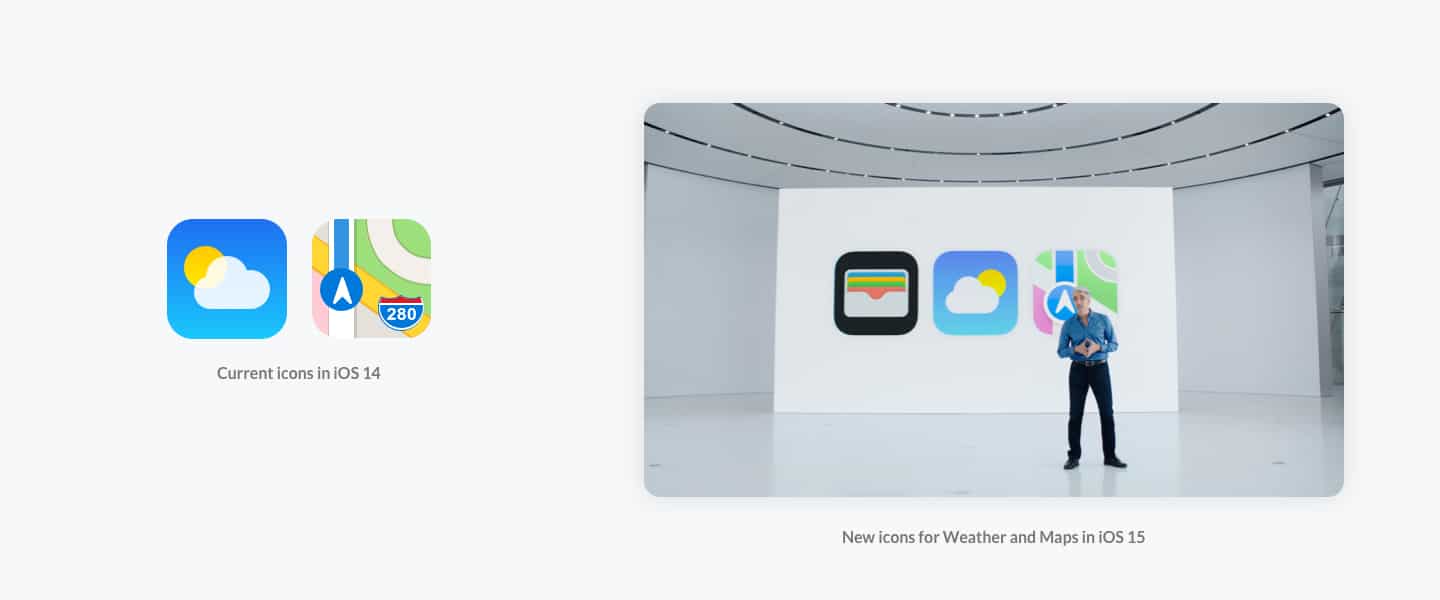 The biggest thing in iPadOS 15 for UI and UX designers is the new home screen. It took a year longer than it did for iOS, but iPadOS 15 now also allows you to add widgets to your home screen.
There are already a lot of design concepts on iPadOS widgets available online on Dribbble, for example. This means that this feature has been requested by the community for quite some time. Lucky for us, it is finally here.
Here's a list of some of the new features we've seen at WWDC 2021.
Another big feature from WWDC 2021 is the App Library. This feature is something we already know from iOS so we do not need to take a deep dive into what it is, what it does, and what UI and UX designers need to know.

Swift Playgrounds for iPadOS is probably the best feature of WWDC 2021 for many, many developers. You can now build apps on your iPad.
Multitasking is a feature that has been announced during WWDC 2021 that we believe to be very important for both UI and UX designers.
In iPadOS 15, Apple is introducing something called Shelf where you can see all open windows from a certain app. You'll have them all available in one view to continue your work. This will greatly enhance your productivity if you're working in Figma, Procreate, or any other design app at the same time.
Hardware announcements at WWDC 2021
According to rumors, Apple was going to announce new hardware at WWDC for the first time since 2016. It is not unique but quite unusual as we're talking about a software conference.
However, Apple didn't announce any hardware during the WWDC 2021 keynote. Even though we expected Apple Car to be announced when Craig jumped into his car during the transition between segments.
Here's a summary of the Macbook Pro rumors that remain.
New Macbook Pros later in 2021
Later this year, Apple might announce new Macbook Pros to further grow the Apple Silicon line of Macs. The latest additions will be the new 14 and 16-inch Macbook Pro.
Apple follows its new direction of decreasing the screen bezel size to create a bigger screen within the same hardware dimensions. This means that Apple goes from 13 and 15-inch laptops to 14 and 16-inch laptops if we assume that the 14-inch Macbook Pro will replace the current 13-inch Macbook Pro that already has an Apple Silicon chip.
Both machines will feature Apple's latest Silicon chip with 8 high-performance cores and a set of more energy-based cores. There are a lot of upgrades available with options for more RAM and storage.
One of the biggest changes to the new Macbook Pro will be something users have asked for for a long time. There will be more i/o connectivity options on the new Mac with the MagSafe, SD card slot, and HDMI port all making a return to the side of the machine. Finally, the Touch Bar makes place for the traditional row of function keys.
You might be wondering what all of this means for UI and UX designers. Well, as you might know, we recommend the Macbook Pro as one of the best laptops for UI and UX design. These two machines are both great options and could prove to be worthy of a new position on our laptop recommendations list.
However, with the new Macbook Pros not being available for quite some time you can still go for other Macs until then.
WWDC runs from June 7 until June 11, 2021. Now that the keynote has finished, we'll most likely see bits and pieces of news and reveals for some time.
After that, we'll have to focus on beta releases of all the operating systems. Each of these betas usually has some tweaks which are relevant for UI and UX designers so make sure to follow us on social media for more recaps and insights on WWDC 2021.
Was this post helpful to you? Share it with others!