Best UX Portfolio Builder of 2022
With so many options to choose from, how can you pick the best UX portfolio builder available today? There's only one option, and that option is Elementor. Here's why.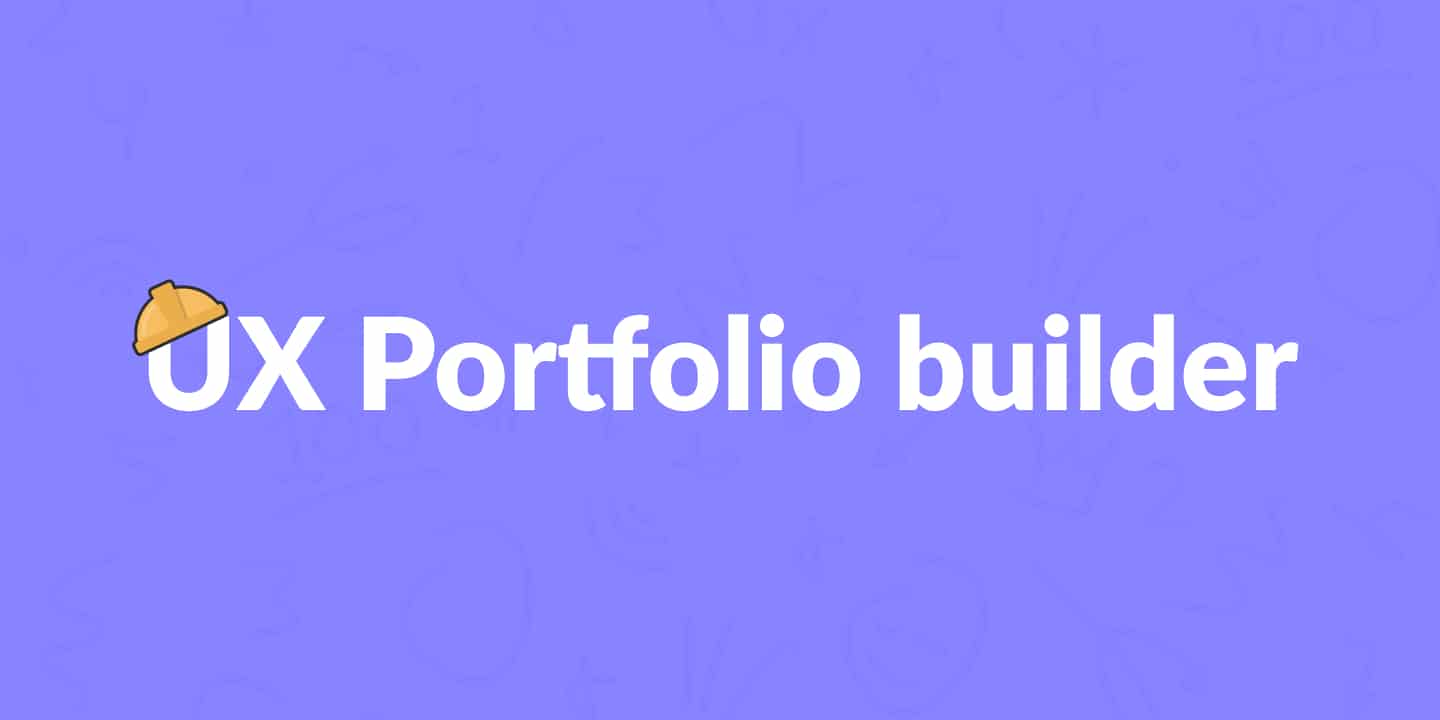 In this post, we will discuss what Elementor is, why it is the best UX portfolio builder to create a fantastic UX portfolio, and more, including the following. 
How to install Elementor.

How to build a UX portfolio using this page builder.
The best UX portfolio builder
Elementor is the best UX portfolio builder available in 2022. It gives you an all-in-one solution your portfolio needs, including hosting, a page builder, and commonly used plugins.
Elementor is a responsive website page builder for WordPress that works on top of your existing theme. In addition, it has a very user-friendly drag-and-drop interface.
You can create, edit, and preview your web page in real-time without having to code or switch windows. You can make practically anything with Elementor.
Elementor enables you to build dynamic, unique, and beautiful websites fast. It is perfect for any UX designer looking to build a portfolio that stands out. You don't have to know anything about coding. All you need is WordPress.
Why is Elementor the best UX portfolio builder?
Elementor revolutionized many aspects of building websites. They showed that making websites doesn't have to be a long, expensive, and challenging project.
I will list the reasons why Elementor is the best UX portfolio builder. Here we go.
Ease of use is the most important point of any UX portfolio builder, and it is where Elementor shines. Elementor is a drag-and-drop page builder with instantly visible results on the page.
You can create reusable widgets so that we can speed up our development process even more and have a more consistent design. As UX designers, we know how the importance of consistent work.
One great thing about Elementor is that it allows the export and import of widgets, sections, and pages. It is very easy to copy parts of an old website to a new one or even transfer an entire page from one website to another.
One of the most essential features of a great UX portfolio is its ability to stand out. Elementor has excellent customization options. It is one of the main reasons Elementor is the best builder for your UX portfolio.
It gives you so much control over every single component, widget, section, and column that you can create your UX portfolio exactly how you want it.
It also gives access to elements like dividers, Lottie, star ratings, progress bars, counters, and more. Advanced elements such as these are within reach when you use Elementor.
On top of all this, Elementor has fantastic styling options. In addition to basic styling options like backgrounds, colors, and fonts, you can style your elements based on scroll, mouse movement, and display options.
Being promoted as a responsive page builder, Elementor offers styling for smartphone, tablet, and desktop screen sizes. You can change how an element looks for each screen size.
When building your UX portfolio, you want your users to be able to find you, to be able to contact you, subscribe to your newsletter, or share your work on social media.
Instead of using many plugins, you can do all of this using only Elementor. It is another reason why Elementor is the best UX portfolio builder.
It gives me many opportunities to help my clients reach me or share my work. Elementor integrates with the following services.
Google Maps

MailChimp

HubSpot

GetResponse

Active Campaign

RankMath

Recaptcha v2 and v3

And many more
One of the most important integration is contact forms. Within a few minutes, you can set up a contact form, subscribe form, or even an upload form.
The team behind Elementor did a fantastic job on the integrations part. They removed the need for so many other plugins. It saves me a lot of time and money when building my UX portfolio.
As someone who is not a developer, it is very important to do as much as possible with as little code as possible. Preferably no code at all.
Building a website, not only a UX portfolio, often means working with recurring elements like headers and footers.
Let's say you are building a UX portfolio website. You need headers and a footer for every page. You also need to design portfolio category articles and blog articles. On top of that, you need standard pages like archives, a 404 page, and a search page. You can create all of these pages using only Elementor and a theme.
Functionality like this makes Elementor the best UX portfolio builder available today. Usually, options like these would require coding, too much time, additional resources, and more plugins. But with Elementor, you can achieve all of that in a few clicks.
How to build a UX portfolio with Elementor
Now that you know that Elementor is the best UX portfolio builder, it is time to move theory into practice.
The first thing you have to know is that WordPress divides content into pages and posts. Examples of pages are the homepage, about you, contact, and work page.
Pages are for static content on your website. They don't change too often or at all.

Posts are updated regularly, like blog articles and case studies.
Your first step would be to set up your pages and post structure. Based on the portfolio structure discussed in my UX portfolio post, go for an about you and portfolio page. Next, create posts for your case studies.
That's it for this post! Elementor is the best UX portfolio builder because it is easy to use, has lots of useful integrations, and much more:
Offers excellent user experience

Non-developers can use it

Awesome customization capabilities

Removes the need for additional plugins
You can buy Elementor on the official Elementor page with just a few clicks. There are a few main packages that you can choose from. You can start for free but have to purchase Elementor Pro if you want to fully use Elementor's powers.
To help you figure out if you want that, I wrote a post where I found out if Elementor Pro is worth it. Read that one next!
Useful resources to boost your UX career 👇