Introducing the UX Jobs Handbook. A step-by-step approach to
Landing your first job as a UX designer
Over 50 pages of actionable tips, tricks, examples, and tutorials to help you land your first job as a UX designer. Learn all job hunting essentials while you work your way to landing your first job as a UX designer.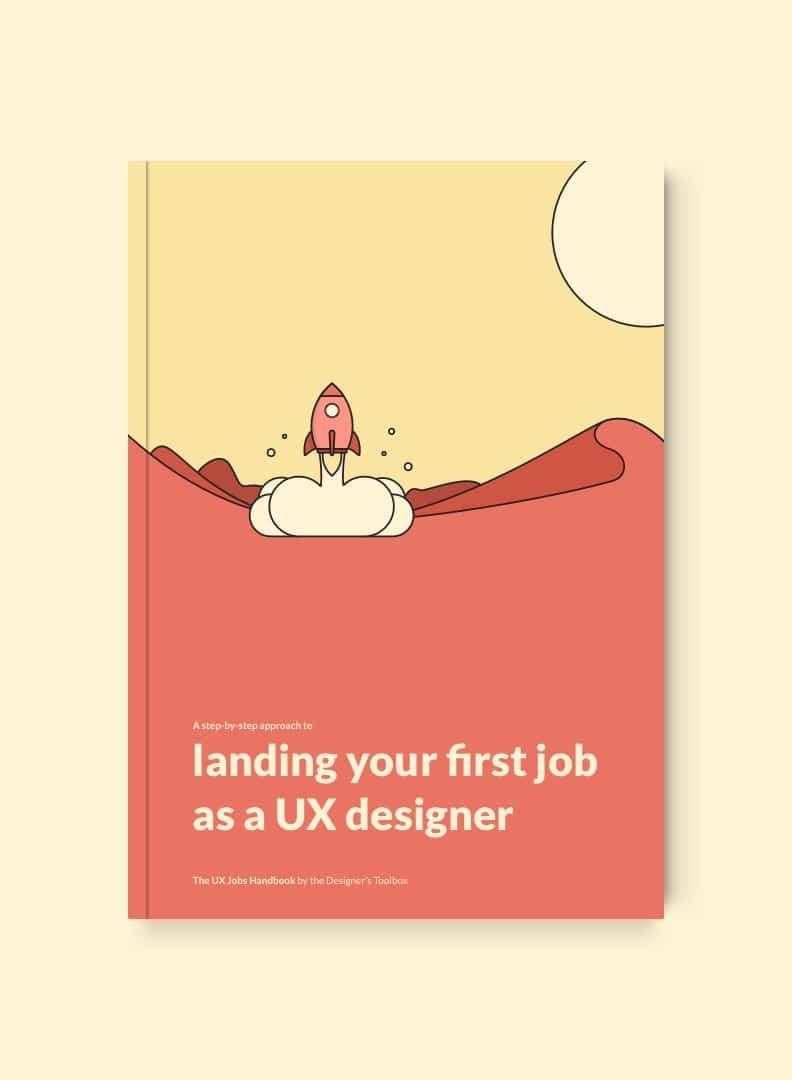 Here's what you will learn
The UX Jobs Handbook is your step-by-step approach to landing your first job as a UX designer.
The ebook follows the same path as you would take when going from creating your first UX portfolio right up to the point of you negotiating your entry level salary and getting that job.
✍️ How to write a cover letter that will get you job interviews
Writing a cover letter is a lot of work. Especially if you apply for multiple jobs a day. Learn how to write a cover letter template that you can use again. Real life examples and best practices included.
🎨 Tips, tricks, and templates for your portfolio
How to create your UX portfolio. Even if you do not have any prior working experience. Learn a step-by-step approach from portfolio structure until how and where to share your work.
🎤 How to prepare and ace your job interview
Learn all about commonly asked questions and how to answer them. Tips and tricks on how to prepare and ace your next UX job interview.
🤯 Create a LinkedIn profile that makes recruiters go 'wow'
Coming soon as a free update – LinkedIn is your go-to place for finding a job in UX. We'll teach you how create a profile that makes recruiters reach out to you instead of the other way around.
💼 Company types and the ones that are right for you
From startup to agency and everything in between. Knowing the differences will help you pick the company that is right for you.
Read a free chapter from the ebook first 👨‍💻
Would you rather take an extended look inside first? We've got you covered!
Take a look at chapter 7 by clicking the button below. In that chapter, we discuss the UX cover letter, how to write it, and get that job interview.
Are you ready to get your first UX job?
The UX Jobs Handbook is your step-by-step guide to get hired in UX. It will be your support while you apply for jobs, get invited for interviews, and ultimately, get that job.
Get the ebook below!