Have you been stuck searching for a job in UX for a long time? No luck getting clients? Talking to a UX career coach will help you get the career breakthrough need!
As a self-thaught senior UX designer, I have had to tackle all the challenges an aspiring UX designer has to face. From building a portfolio to getting that first job. Now, as a UX career coach, I spent my time helping other designers learn UX and transition into the UX career field.
Together, during one-on-one video chats, we will work on the following and more.
Create a portfolio, resume, and cover letter that will get you more UX job interviews.
Learn how to stand out in the growing field of UX.
How to ace a job interview. The questions you will get and how to answer them.
How to transition from a different field into UX without a formal education.
How does UX career coaching work?
As a UX career coach, you have my full attention during our one-on-one video calls. This can be a one-time call to help you with a UX challenge you're facing or a series of meetings to achieve a bigger goal you might have. You can send me an e-mail or book a 30-minute intake session on SuperPeer to discuss.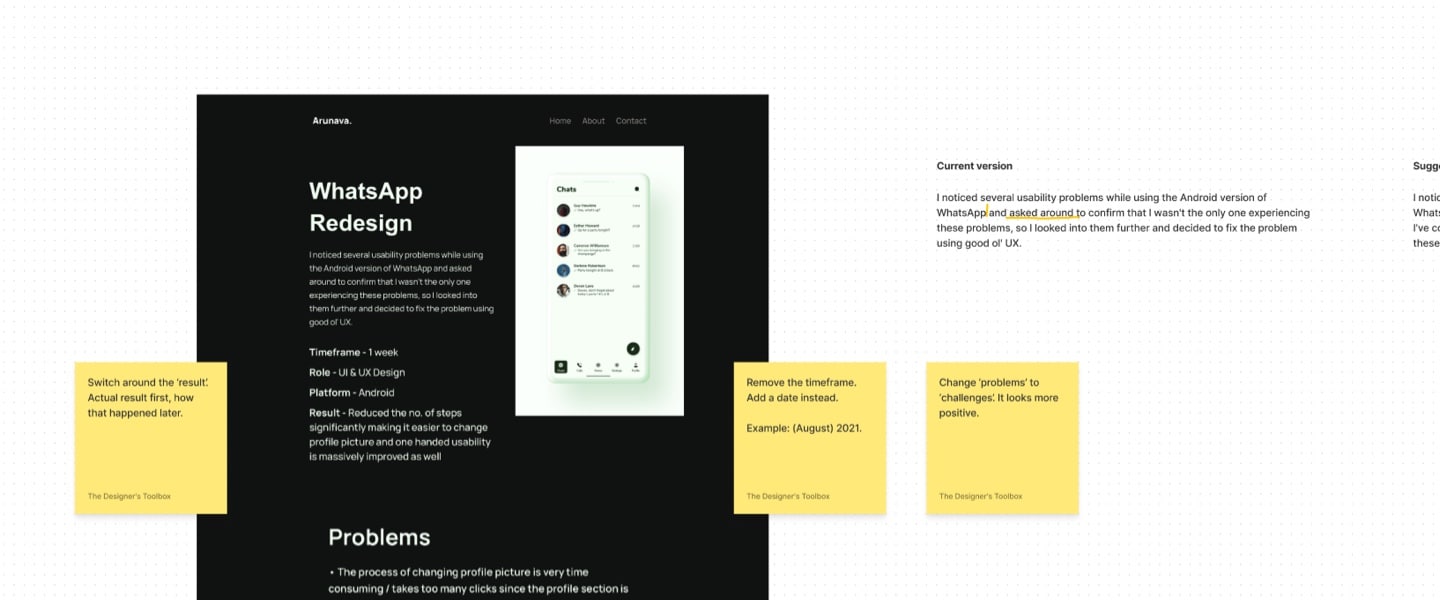 We will use a FigJam board to keep track of the agenda, next steps, and all we discuss during our meetings. This board will remain available to you even after our meetings. You can see an example of what we can work on in the image above.
Results from my UX career coaching clients
"Nick is an incredible UX career coach. My mentorship has become an integral part of my journey into becoming a Music Design Expert.
When I started my sessions with Nick, I was like a fish out of water as I am transitioning from broadcast media into UX design.
I owe a tremendous amount of credit to Nick for challenging me, offering support, encouraging, and constantly reminding me to think outside the box, giving me a clear vision of how and what direction I want to take my new career."
Was this post helpful to you? Share it with others!