With the ever increasing popularity of user experience (UX) design there is a growing need for good designers. However, there's a problem for designers here as well. How can you show the importance of UX to your stakeholders and convince them to invest in your design work?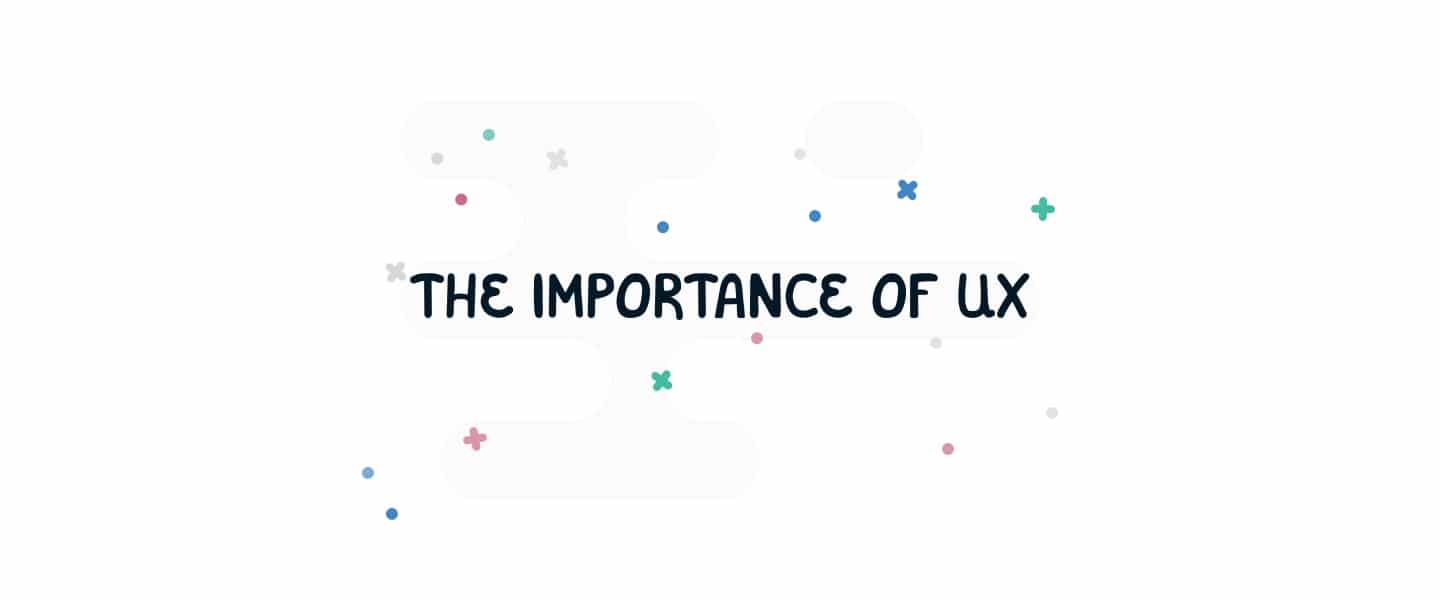 User experience (UX) is about how someone perceives the interaction with his surroundings at any given moment. In the case of UX designers, most of the work is done on digital applications either on desktop, mobile device, or a wearable product. These products are being developed at the request of a client or company they work for.
When determining the importance of UX, you have to look at two of the parties we just described. These are the users and 'the business'.
Even though they seem to be opposites in terms of goals and interest, the user and the business go hand in hand more often than not. Sadly, this isn't always obvious to those who need to be convinced to invest in your work.
The challenge for designers is to convince stakeholders and clients that good design isn't subjective. Good UX design is objectively based on theory, research, and design guidelines that have been proven for years.
Therefore, objective UX is measurable and easy to implement in any set of business goals. 
Why is UX design important?
Imagine two individual users. The first one works with an application that has been built without taking into account the user's wants and needs. The second user has an application that has been developed using a user-centered design approach.
The thing is that a user that has experienced a well-fitted application that fulfilled his needs is a user that is more likely to return to use your product once more.
In addition, he could also put in a good word for your application and submit a five-star review. Reviews and word-of-mouth is arguably the most powerful way of convincing someone to use your application.
Just think about it. When was the last time you tried something new because of a recommendation by a friend?
"UX is where business goals meet user needs."
No matter what type of product you're developing, you're going to have to interact with real people at some point. Real people have to buy or subscribe to your services in order for you to achieve your business goals.
That's why you'd better know who your users are, what it is they want and need, and how you can best deliver a solution that fulfills their wants and needs.
UX (design) adds value for the user by creating valuable solutions to their problems. This is achieved by designing well-thought-of applications for real users.
The added value of UX in practice
As a UX designer, one of the first things you do on a project is getting familiar with who the target user group is. By conducting user and market research, you discover pain points in the current way of working of the user, user demographics, and the user wants and needs.
You can combine these findings with your theoretical understanding of UX and UX-related topics like usability, psychology, UI design, and visual design.
By doing so, you're going to create ideas, concepts, and prototypes that might provide in fulfilling the user's needs. Maybe you're wondering why I said 'might'. That's because a UX designer doesn't always know what the user wants right away. Good design is created iteratively. A UX designer validates his ideas by doing some form of user testing. The results of this validation are used as input for the next iteraction of your design.
By improving your work time after time you're going to get closer to providing the user with the experience that's best for the business and the user as well. This is where the user wants and needs are going to meet the business goals.
How to convince your stakeholders of the importance of good UX design
Now that we have the importance of UX covered we still need to convince our stakeholders.
One way of convincing your stakeholders of the importance of good UX design is by talking about the stock market. There have been multiple design or UX focussed stock funds throughout the years with the vast majority of these funds outperforming other well-known funds like the Nasdaq and S&P500.
The UX Fund, created by Canadian design company Teehan+Lax, has increased in value by 1035% in 12 years. There have been other successes for design-driven companies as well, as stated in an extensive report by McKinsey.
Talk to your stakeholders about UX
Most of your stakeholders will be in the management of your company. That means that they're looking for business terminology like return-on-investment (ROI) and key performance indicators (KPI).
As a UX designer, you know that it is important to speak the language of your user. In this case, the users are your stakeholders in a way. By speaking their language you increase your chances of convincing them of the importance of UX.
It helps to talk in terms of what UX will bring your stakeholders instead of costs. Several arguments you could use come to mind, including the following.
By conducting user research you can cut down on development costs since user research will help in determining what your users want and need before the development team actually starts their work. By doing so, you save yourself time and lower the risk of having to redevelop your products when it turns out your developed product doesn't fit user needs.
User research, design thinking workshops and design sprints are easy to prepare, take little time, and are light-weight in terms of costs. This makes the ROI easier to achieve.
The success of design-driven development is easy to measure by looking at KPI's like returning users, increase in revenue, and bounce rate.
There you have it. Companies that are design-driven, talk to users during development, and focus on a good user experience (UX) have outperformed traditional companies for years. By focussing on a 'what is in it for me'-approach instead of what it will cost you to invest, you can convince your stakeholders to go all the way when it comes down to UX.
Do you have feedback on this article? Missing something? Or just a question? Reach out to me and I'll get back to you!