Actionable portfolio feedback to help you get hired
Become a better, more in-demand designer with a top level UX portfolio.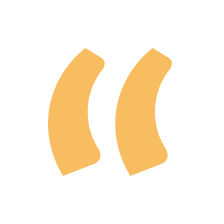 Working with Nick has been the most clearly helpful thing I've ever done to help boost myself and my UX career, and I absolutely know who to call if I ever feel the need for more design career help!
Here's what happens once you purchase your UX portfolio review 👇
Submit your portfolio
After purchase, I'll send you an e-mail with a few questions to help me focus on the right things.
Receive your feedback
You will get an invite to your FigJam file containing the review.
Next steps
Use the actionable tips and tricks from your FigJam file. Need extra help? Consider the mentorship option.
Earlier this year, we've completed a UX portfolio review for Yotaro. You can view the UX portfolio review here.
Meet your portfolio reviewer
Ready to get your portfolio reviewed?
Get the full UX Portfolio Review, including the Figma file.
Get the full review and a 45-minute meeting to discuss your next steps.