Get your portfolio reviewed by a senior UX designer
By getting your portfolio reviewed by The Designer's Toolbox you're setting yourself up to get hired in UX. Become a better, more visible designer with a top level UX portfolio.
How the UX portfolio review service works
Hi! 👋 Nick here. Take a look at how my UX portfolio review service works here. 👇
1️⃣ Get started on Gumroad.
Purchase your UX portfolio review service on our Gumroad page by clicking the button above.
2️⃣ Submit your portfolio.
Once you do, you'll get a short questionnaire that'll help me review your portfolio.
3️⃣ Receive your feedback.
Within 2 business days, you will get an invite to your FigJam file containing the review.
4️⃣ Next steps.
Use the actionable tips and tricks from your FigJam file. Need extra help? Consider the video chat option!
What others say about the UX portfolio review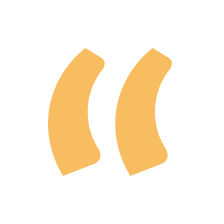 Working with Nick has been the most clearly helpful thing I've ever done to help boost myself and my career, and I absolutely know who to call if I ever feel the need for more design coaching sessions!
Take a look at one of our UX portfolio reviews
Hi there! 👋
I'm Nick Groeneveld, a UX & service designer from the Netherlands. With a visual design background, I'm able to design apps, websites, and services that look and work great.
What makes me tick? Two things! First of all, creating a customer journey that just works. To make that happen, I bring together business goals and user needs in what is technically possible. I am a communicator, a facilitator of engaging design thinking workshops, and a pixel-perfect designer.
Usually, I do this as a UX designer, but I'm also comfortable working as a service or product designer. In recent years, I've completed design projects for the Dutch government, multinational banks, and SaaS businesses.
And second, mentoring and coaching other designers to get a better career in UX. I've been lucky enough to help multiple designers get their first job in UX or help them get better at what they do. 
If you want to chat about design, mentoring, or working together please contact me on LinkedIn.
In the YouTube video embedded above, I talk about some of the tips I share in my UX portfolio review. Take a look!