Is UX design a tech job in 2023?
With the ever-growing demand for UX, there's one big question coming up often. Is UX design a tech job? One would certainly think so. So let's look and see if we can answer that question together.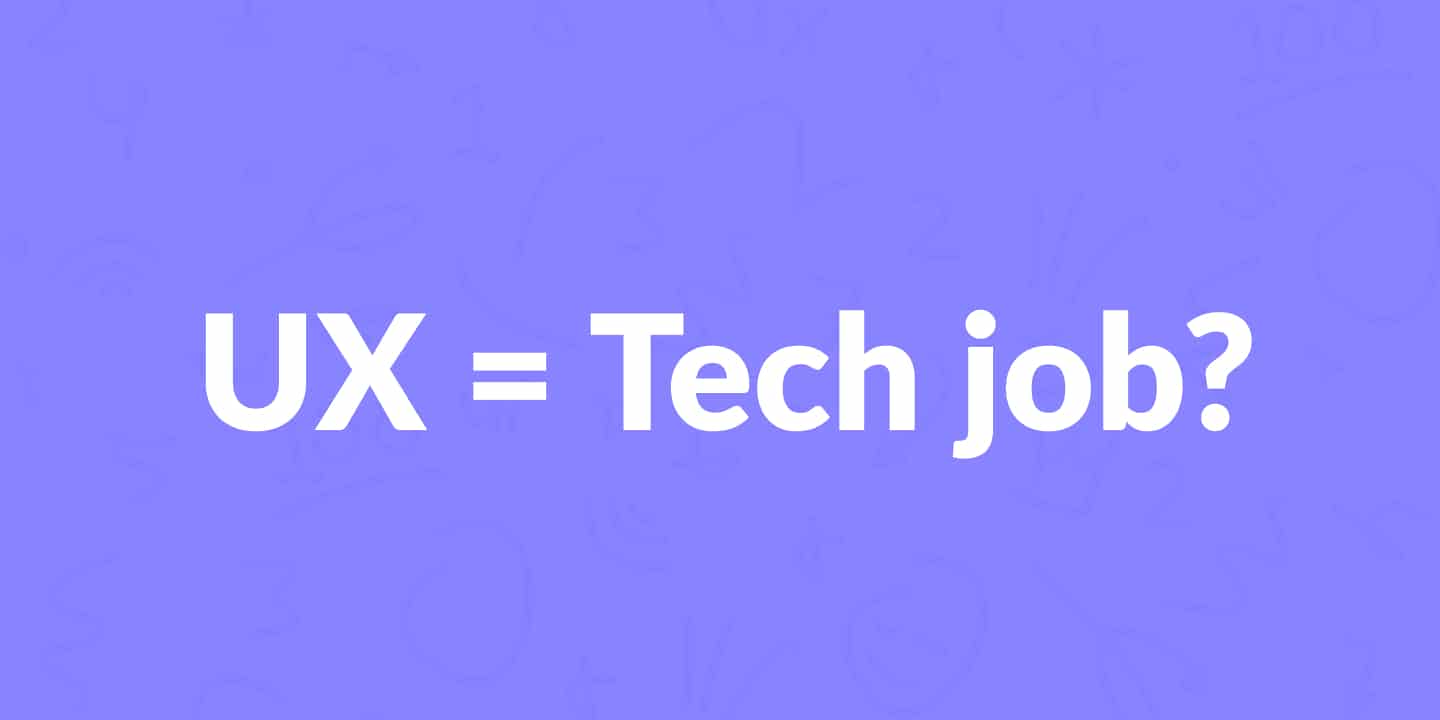 As a UX designer with years of experience, I certainly have a view on that discussion. I will share that view here, my arguments to support that view, and what the results could mean for your career in UX.
In concept, UX design is a creative field with its foundation in design principles. However, in practice, UX design is a tech job.
Compared to traditional design jobs such as graphic design, UX involves working with developers where technical requirements play a crucial role.
Let's take a closer look at some of the reasons why UX design is a tech job.
UX design is about people in tech
UX designers are the bridge between people and tech. In almost every case, your job involves working on a product or service that will become available on one or more devices.
Of course, these devices all have technical requirements. Apple has, for example, its human interface guidelines for iOS. Google has Material Design for anything Android-related.
In UX, you don't have to implement any of the technical requirements. However, you must be familiar with the requirements to design something that would work for the people you design for.
Tech has a significant role in the UX design decision-making process
Over the years, I've done many UX design projects in tech. In each and every project, tech was a big part of the decision-making process. Of course, one could argue that its role was too significant. But that's a story for another article.
When a tech company makes a product decision, UX is involved both from a research and a design perspective. But that's not all. Business and tech stakeholders also have a say. Unfortunately, cheap tech solutions still have the upper hand when stakeholders make a decision.
It results in UX designers having to follow tech guidelines more often than not. That's a problem, but for now, it further confirms that UX design is indeed a tech job.
Does a UX designer need to code?
Now that we determined that UX design is a tech job, you might be wondering if you would have to code as a UX designer. Here's the short answer. No, you do not have to code as a UX designer. The line between frontend development and UI is arguably thinner, with both working on the same side of tech projects.
As a UX designer, your job focuses mainly on UX research, developing user understanding and insights during workshops, and ultimately handing those insights to UI designers.
After making a case for UX design being a job in tech, I do want to spotlight the other parts of UX as well. Is UX only tech? Of course not!
As mentioned earlier, UX is the bridge between tech and users. As a result, you have a broad social role involving far more than only tech. In addition to tech, your work in UX also includes facilitating workshops, brainstorming, visual and UI design, business development, and user research.
In 2023, UX design is primarily a tech job. You're required to know a lot about tech guidelines and requirements. In addition, chances are your next UX job will be at a tech company.
If you put that all together, you'll see that UX design is a tech job. It is the case in 2023, and that will not change any time soon.
Now, if you're still looking for a UX job, I recommend you read our guide on getting a job in UX.
Do you have feedback on this article? Missing something? Or just a question? Reach out to me and I'll get back to you!