How to Write a Great UX Cover Letter
The cover letter is one of the 'big three' when it comes to getting a job in UX. It can make all the difference when you apply for a job as a UX designer.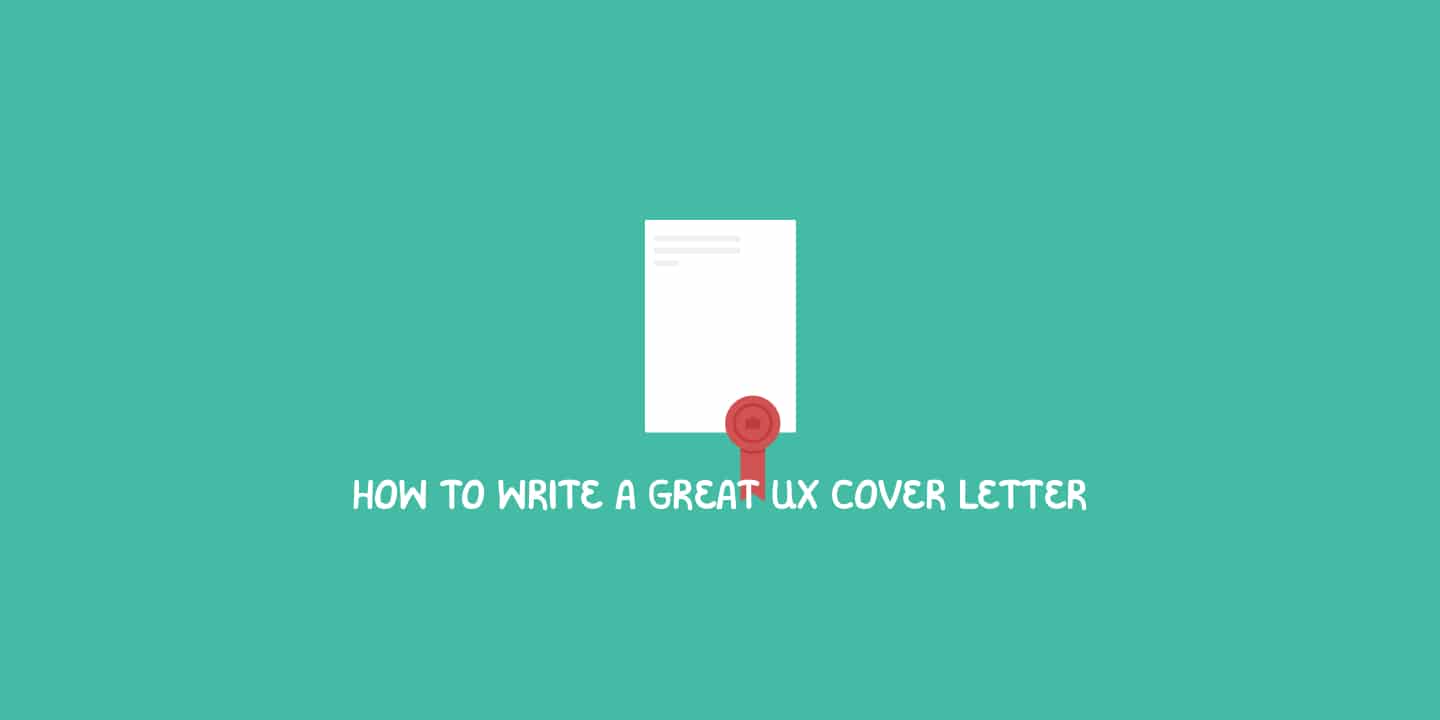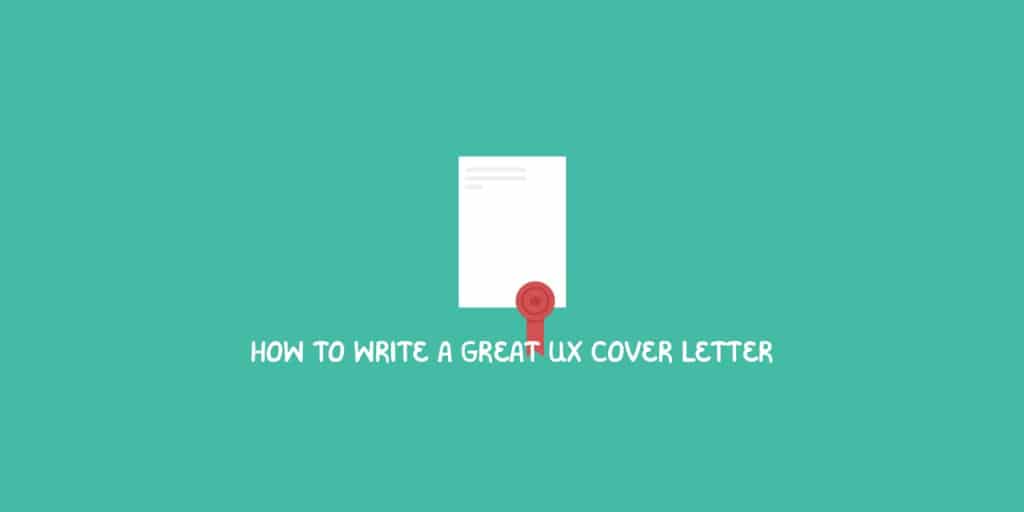 In fact, it can even make or break your chances of landing that job. If your UX cover letter isn't up to par, you will not even get invited to the job interview. That's why it is of great importance for you to write a great letter.
Your cover letter shows who you are as a UX designer. It is your first impression. And as you know, first impressions stick. In this post, we are going to take a deep dive into what makes a great UX cover letter and how you can write one yourself.
Why a cover letter is important
The cover letter is an important first step towards your new job as a UX designer. It is your opportunity to let the hiring manager see that you are the best fit for the job opening.
This requires your cover letter to reflect who you are as a person, what your skills are, and what your previous experiences have been as a professional.
Let's be honest here. First impressions are important. We've mentioned that before. If you manage to make a stellar first impression you will greatly increase your chances of landing that UX job.
You can make a great impression by being enthusiastic in your approach, being your unique self, and creating a very clear structure within your cover letter. More on that below!
UX cover letter structure
Having a clear structure is important for any story you tell, including the one you will tell in your UX cover letter. From a storytelling perspective, structure helps manage expectations for the listener (or in this case, the reader).
Did you know that recruiters and hiring managers only spend about 7 seconds looking at your resume? The same goes for your UX cover letter. If it doesn't make sense, your readers will stop reading. That's why a clear structure to your letter is important.
The UX cover letter follows the classic 'beginning, middle part, ending' pattern. We'll explain all three of these sections below. By the way, when we talk about the 'hiring manager' we mean the person that is going to read your letter first.
The introduction of a cover letter is where you state your intentions. It sets the tone for the rest of the letter. In your case, you are applying for one or more UX jobs. You have to make sure the hiring manager that is going to read your letter knows this.
Here are a number of tips to help you with your introduction.
You don't have to write that much more in your introduction. An introduction should be short and to the point.
Make sure you capture the attention of your readers. Otherwise, they will not continue reading.
Try and stay away from default or forced openings as hiring managers have seen that kind of openings hundreds of times already.
This is the largest part of your UX cover letter. Both in the number of words you use as well as in terms of importance. This is where you tell who you are, what you can do, and why you are the perfect fit for the job you are applying for.
This is the middle part of your UX cover letter. It can be multiple paragraphs in length depending on the content you wish to share within your letter. As a general rule of thumb, go for paragraphs of about 3-5 lines. This makes your letter scannable and enhances your chances of keeping the hiring manager's attention.
Always include some basic information about yourself when you start your story. This includes your full name, your age, and where you currently live.
Add your job title as well. If you have a job you can use your current job title. However, it would be better to label your job title exactly the same as the one the hiring manager is looking for. If they are looking for a UX designer, state that you are a UX designer. This makes you look more like a great fit right away.
Within this section of your cover letter, also talk about your personal traits. Are you enthusiastic, self-taught, or passionate? Write it down here! Talk about why you are the right fit for the job. Writing a UX cover letter is about showing the impact you can make if the company decides to hire you.
Finally, the call-to-action part of your UX cover letter. In other terms, this is the outro. This is the final message you want to tell the hiring manager. The call to action, or CTA, is very important.
Within this paragraph, you can refer to any of the attachments that you might have added to your UX cover letter. This can include attachments like your resume or UX portfolio.
Add a call-to-action to your cover letter. You literally call upon the hiring manager to get back to you, invite you for an interview, or any other action that is relevant to the job opening you're applying for.
Finish your UX cover letter by adding kind regards and your contact information. This way you're sure the hiring manager knows how to contact you for the upcoming interview (hopefully).
That's quite a lot on UX cover letters. We can imagine that an example or two might help. There are a few great websites where you can see multiple examples of great cover letters.
We've carefully selected examples of cover letters that fit the tips and tricks we've described above. Check them out on one of the following websites.
ResumeGenius has a great list of cover letter examples that apply to UX as well.
Novoresume also includes examples for students and professionals without prior working experience.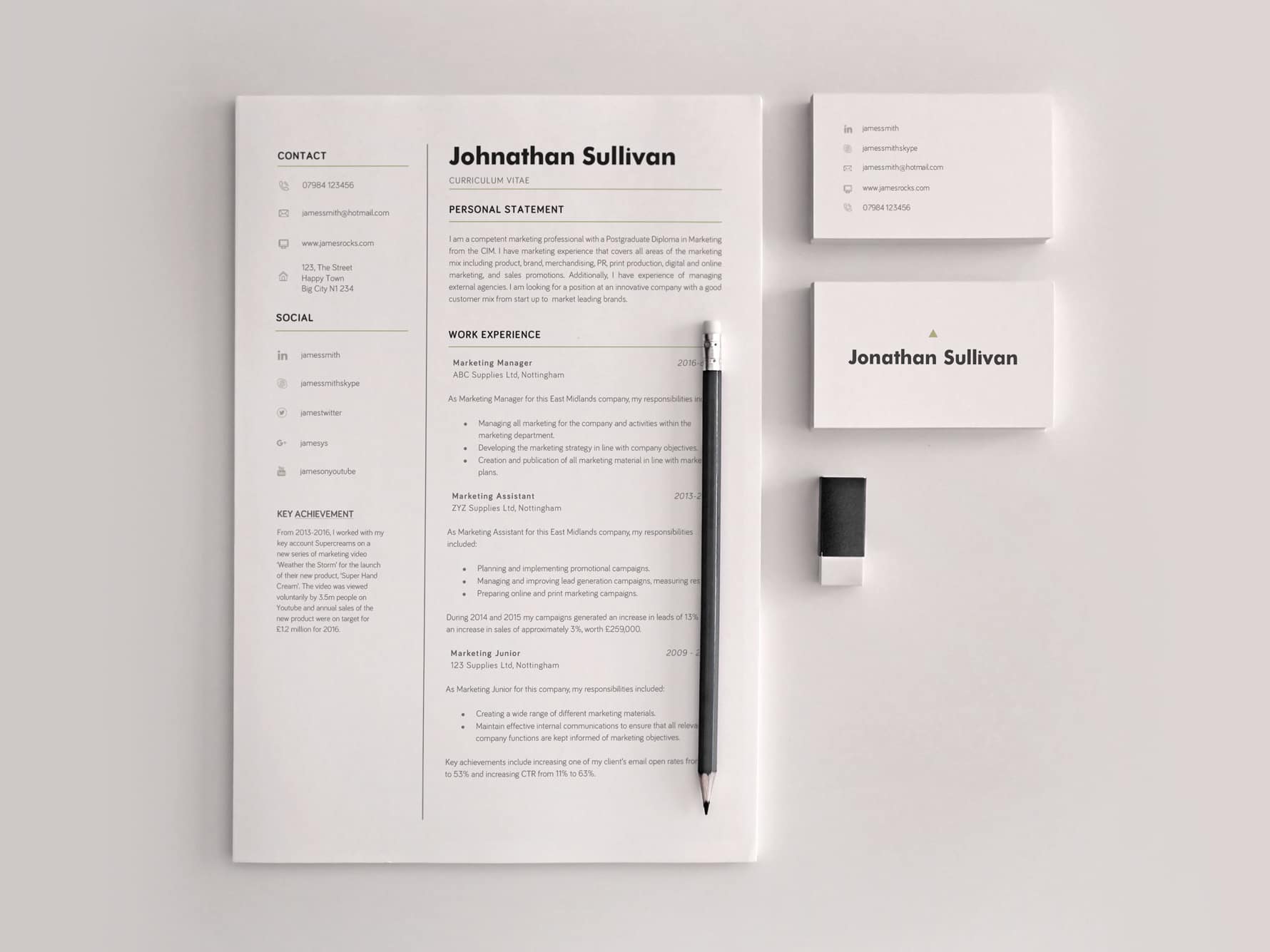 Score bonus points by designing your personal branding style. This has two benefits. Firstly, it will make you stand out from other applicants. You show commitment. Every hiring manager likes that!
It will also show your skills as a designer. It is like an additional case study that you can add without extra effort.
Your UX cover letter is one of the most important tools for any designer that is looking for a job. Together with your resume and UX portfolio, you have a great set of tools available to get that one job you've been dreaming of.
Are you looking to land a job in UX? Check out our post to help you get started. This post also includes helpful tips on the aforementioned resume and portfolio.
Do you have feedback on this article? Missing something? Or just a question? Reach out to me and I'll get back to you!