The UX Networking Game Plan – How to Network as a UX Designer
Building a network is crucial for UX designers looking for work. However, it can be very challenging to establish a network. It is a lot of work and takes a lot of time.
In this article, we will discuss how you can start building your network as a UX designer. I will also share some tips based on how I built my network as a freelance UX designer.
I hope they'll help you as much as they've helped me. Let's get started.
How to network as a UX designer
To effectively network as a UX designer, start by answering the following two questions.
Where do your potential clients or employers hang out?

What content can I create best to reach them?
We'll take a closer look at both to help you answer them.
Finding the right community
One of the first steps to building a UX network is to find the right places to connect with other designers and potential clients.
For me, Twitter and LinkedIn have been the most reliable. Both focus on discussions and sharing knowledge, making them ideal for building a network.
Platforms like TikTok, Dribbble, and Instagram are more like a one-way street. You can share your work, but a few comments aside, they do not provide the same level of engagement as Twitter and LinkedIn.
Let's take a closer look at both to see their pros and cons.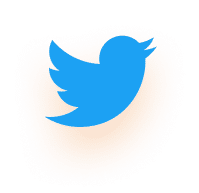 Twitter is a fantastic place for UX designers to network. You'll be able to build relationships with potential clients rather quickly.
You can join multiple communities where people can use a designer's eye for their projects. In addition, Twitter allows for sharing long-form content, videos, and images, making it an excellent place to showcase your work.
In 2023, I obtained most of my UX freelancing work through my Twitter network. Engage in conversations, share insights, and connect with industry professionals to expand your network.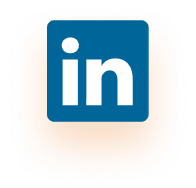 To this day, LinkedIn remains the go-to place for job hunting. This applies to UX designers too. Did you know LinkedIn is the home to several UX design-related groups? It's an excellent place for you to hang out and network.
Oh, and by the way, a well-design LinkedIn profile is crucial when job hunting. Many recruiters ask you for your LinkedIn profile as a part of the recruitment process. So it's a good idea to have yours ready.
Attending real-life events can be an excellent alternative if you prefer offline events over online platforms. There are tons and tons of real-life events and conferences where you can meet UX designers and potential clients face-to-face.
One example that comes to mind is the NN Group conference. It's a must-visit for UX designers to get the famous NN Group certification. As an added bonus, you'll be able to network while you're there.
Setting up your UX networking game plan
Now that we've discussed where you can network as a UX designer, it is time to set up your game plan. Use this game plan to build your network, get leads, and land your next UX project.
Engage in communities and with other professionals
Engage with your network every day. Start your day by interacting with others on Twitter, responding to questions on LinkedIn, and being active in group discussions.
It helps you stay visible and build your status as a UX expert.
You could turn this part of your game plan into a system. Here's what you could do.
Spend 30 minutes every morning going through your Twitter notifications.

Check for new questions in your LinkedIn groups.

Reach out to 5 new people every day.
Keep a notepad with you during the day, and write down all the UX-related events, thoughts, and ideas you come up with.
At the end of your work day, share your notes on the platforms that you choose. This is how to do it.
Share short summaries of what you've achieved or learned during the day on Twitter.

On LinkedIn, share longer articles with multiple insights and your critical thinking.

You can add visuals and share mockups on both networks to show your visual design skills.
Now that we know the basics of the UX networking game plan, let's go through some extra tips to help you make the most of your networking efforts.
When networking, avoid the mistake of being overly promotional or pushy. No client likes someone who is obviously trying to sell something.
Instead, focus on building a real connection with people by offering them real value. For example, share design tips, advice, or case studies that showcase your expertise instead of directly promoting your services.
An example of what not to do
"Please I'm looking for some UI UX Design internship program that will help me to level up my skills free and paid."
The example above is very direct but appears very needy. It contains typos, and because of the 'some internship' reference, it doesn't sound like this person cares about who's offering an internship as long he gets hired somewhere.
An example of what not to do
"Hi [name]. I just ran into one of [company]'s projects, and I must say it looks fascinating. Would you be open to a (virtual) hangout sometime? I've got a few ideas and questions that I'd love to get your view on."
This is much better than the previous example. It has no typos and shows a genuine interest in the other person.
You're not trying to sell something right away, but the option to work together remains open depending on how that hangout goes.
You can only succeed at building a UX network if you know what to expect. And that's the fact that networking is a long-term game. It takes a lot of hard work and might take a while to get results. You have to accept that and be ready for it.
Networking is an investment into the future of your UX career.
Also, expect to be ignored and rejected at times. Remember the examples of how to reach out to people? Even the better example can result in not getting a reply at all.
Sometimes there's nothing you can do when you're dealing with an unprofessional client. Accept and move on to the next one.
Give something away for free
This final UX networking tip is one I had to learn the hard way. I'm talking about giving something away for free.
I used to ask for a paid project when someone reached out to me right away. That usually scared people away.
What I do now instead is to help these people with their initial questions for free. Several things happen as a result.
You've made someone happy.

You're showing that someone your value.

In many cases, this person shares your work online or in their network.
Since I've been doing this, I've seen an increase in my social media reach, number of leads, and projects. That's because people return for more if you've given them a bit of value right away. That, or they recommend you to a friend that needs a UX designer.
You give something away, and you will be rewarded. Try it out!
That's it on how to network as a UX designer. Figure out where your target audience hangs out and become an authentic, helpful member of that community.
If you stick around long enough, you'll build a fantastic network that'll help you get hired as a UX designer. So what's next?
Well, in this article, we've focused on how a network can help you get hired for your main job. However, you can also use your network to earn more money as a UX designer. Maybe check that out next if it is relevant to you!
Do you have feedback on this article? Missing something? Or just a question? Reach out to me and I'll get back to you!