Best Microsoft Surface for Graphic Design
The Microsoft Surface line is a great group of products that you can use for graphic design. Just like any product line, there's a lot to choose from. This guide is going to help you pick the best computer to help you do your job as a designer.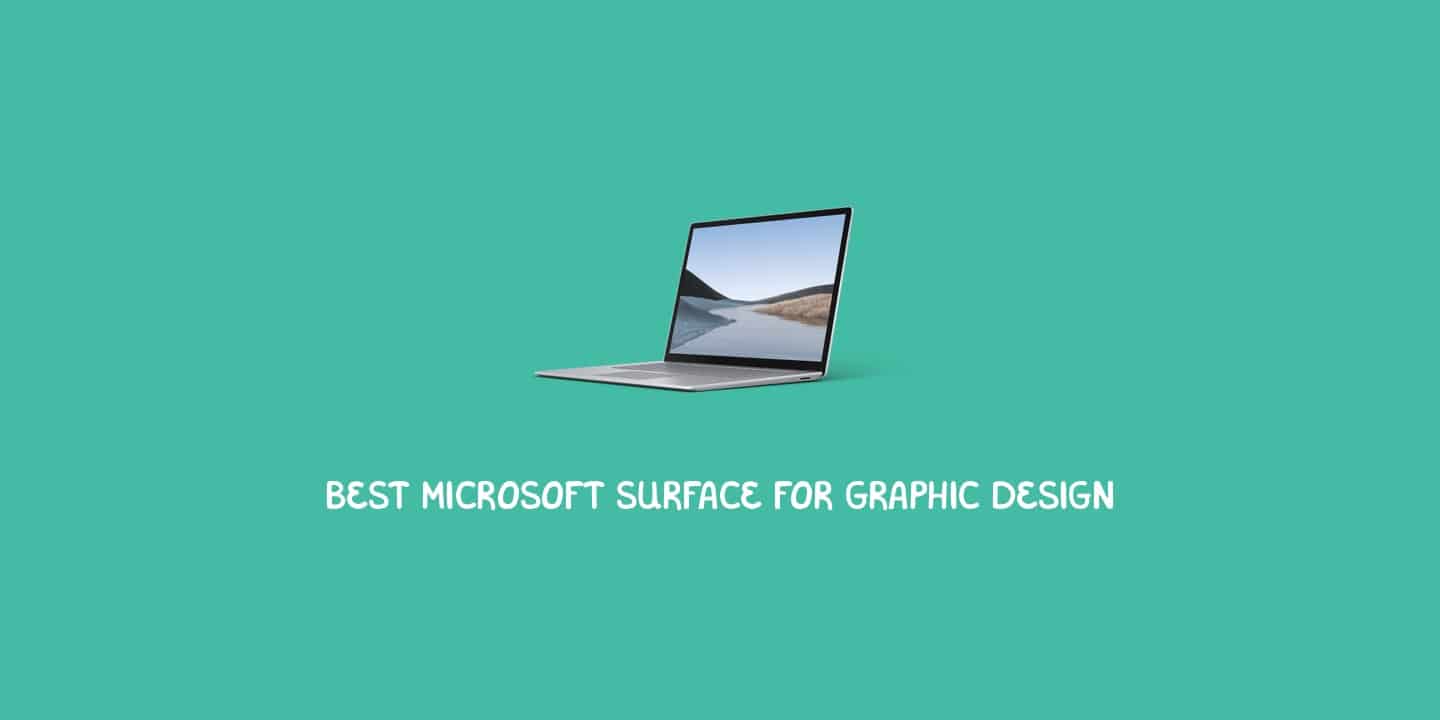 Now that you've decided that you're going for a Windows laptop, it is time to pick the one! Contrary to popular belief, it is completely fine to do graphic design work on a Windows computer.
In this post, we will take a closer look at the entire Surface family, talk about the things you have to keep in mind, and finally, we will pick our recommendations.
Comparing the different Surface laptops
There are a lot of laptops within the Microsoft Surface line. You have the Surface Pro in multiple versions, the Surface Book, and even the Surface Studio which technically isn't even considered a laptop. Here's a list of the entire Microsoft Surface family.
Surface Go 2
Surface Laptop Go
Surface Laptop 4
Surface Pro 7
Surface Pro X
Surface Book 3
Surface Studio
Each of these machines serves a different type of audience. Every audience needs a computer for a different type of work. There's the power user who needs a high-end machine, for example. We believe that the graphic designer is a part of this group. Next, you have the designer-on-the-go. This is someone who travels a lot and needs a lightweight laptop for office work he's on the go.
If you look at the Microsoft Surface line, you'll see that they focus on the same groups as we've mentioned before. The Surface Pro 7 and X are best used for light to medium work. They are very lightweight and easy to take with you. The battery life is long enough to do your work while on a plane or train. Both machines have Surface Pen support for your artistic and graphic design needs.
Moving on to the graphic design powerhouses of the Microsoft Surface family. We're talking about the Surface Book 3 and the Surface Laptop 4.
The Surface Book 3 is a laptop that has a detachable touch screen. Because of this, you can use only the screen as a tablet. The Surface Book 3 is Microsoft's answer to the Macbook Pro. It features all the top-of-the-line specs you might expect from a very expensive laptop. As a graphic designer, this could be your Surface laptop of choice.
Finally, the Surface Laptop 4. It features similar specs as the aforementioned Surface Book 3. The main difference is the fact that this laptop isn't a hybrid. You can't detach the screen like many of the other machines from the Surface family. This makes the laptop a little lighter but just as strong performance-wise.
Best Microsoft Surface laptop for graphic design
Alright. Moving on to what we believe to be the best Microsoft Surface laptop if you want to use it for graphic design work. In this case, you will need a high-end laptop with good specs.
Graphic designers use tools like Adobe Photoshop and Illustrator. These tools are very heavy for the GPU of your laptop. You'll probably have a few of these tools open and maybe a few other applications like mail or a browser as well. This requires a high-performance laptop.
The main spec both of the following laptops have is a strong dedicated GPU. Let's take a look!
We've talked about the best laptop for different design roles before. As you might know, the Microsoft Surface Book 3 is one of our top two choices. Yes, this includes graphic design as well.
This laptop is as good as it gets. The Surface Book 3 has been refreshed a few months ago to include the latest laptop specs that suit a graphic designer very well. This includes the latest NVIDIA GPUs and a new Intel i7.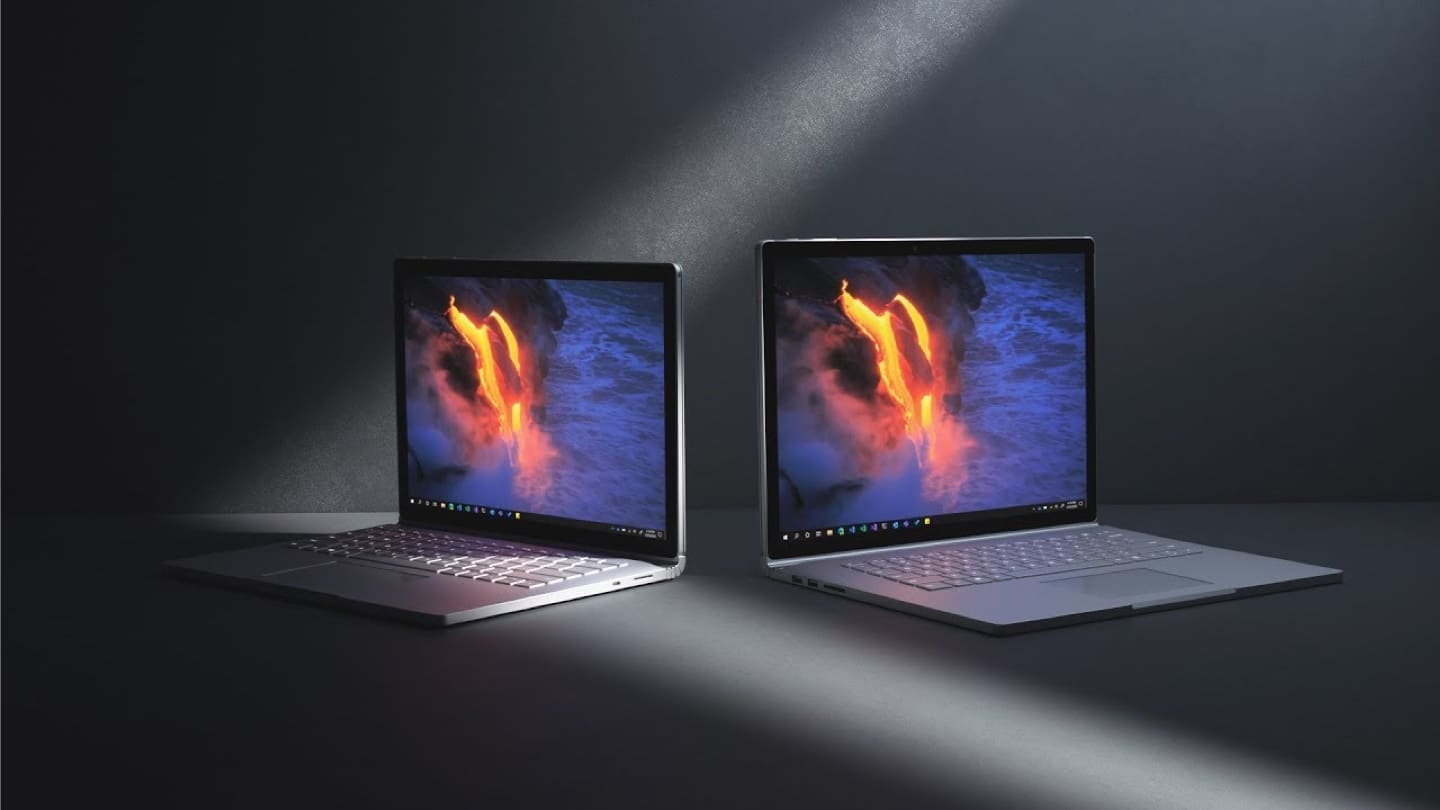 We're talking about a 2-in-1 hybrid laptop here. You can detach the touch screen monitor of this laptop to use as a tablet on the go. Furthermore, the Surface Book 3 includes support for the great Surface Pen. This is something every graphic designer can use.
We can truly recommend the Microsoft Surface Book 3 for any graphic designer. Make sure to check it out on Amazon via the button below.
Microsoft Surface Laptop 4
An alternative could be the Surface Laptop 4. Don't let that number 4 fool you. The laptop isn't better or worse than some of the other laptops from the Surface family. It is just different. The Surface Laptop 4 does not have a detachable screen.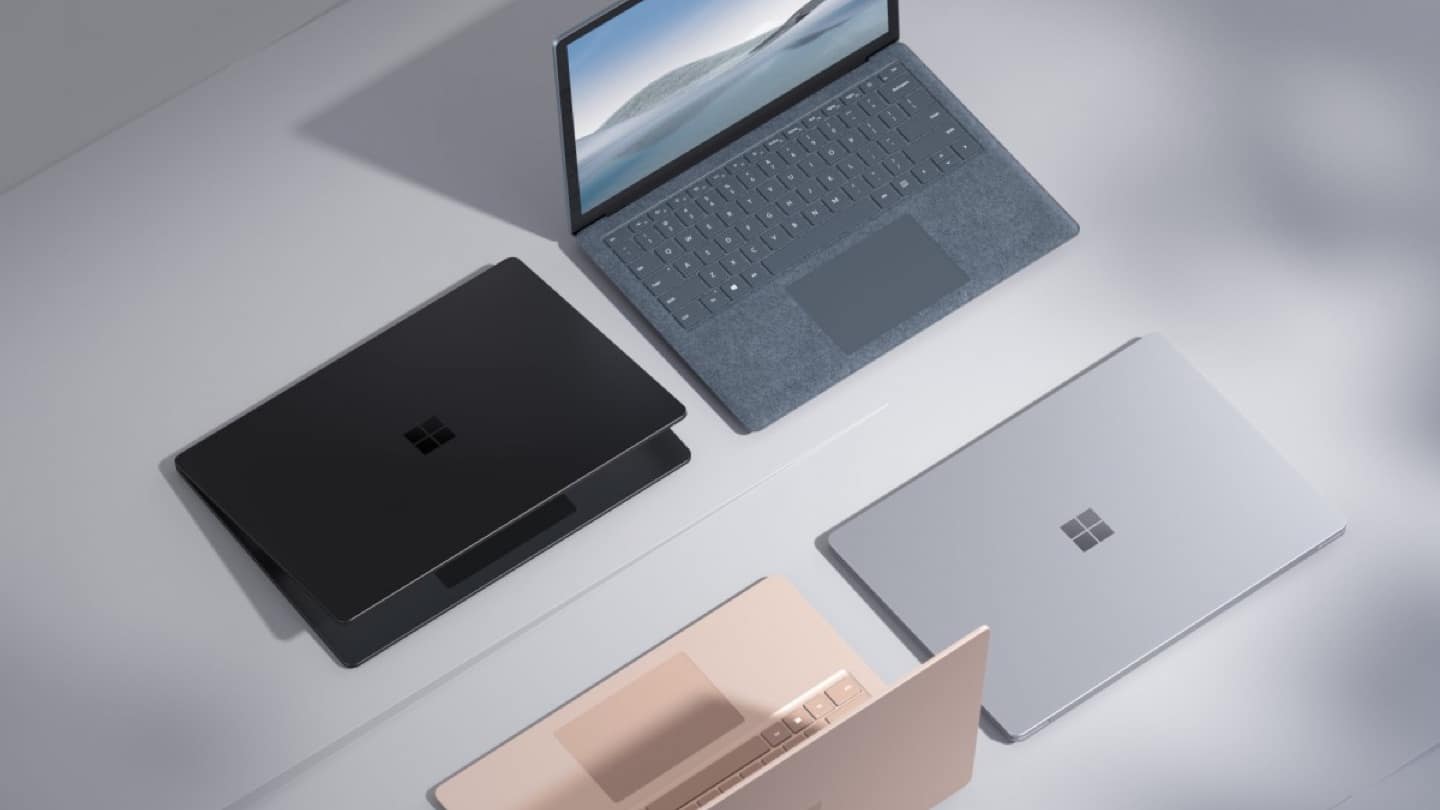 Whether or not a graphic designer needs a detachable screen is up for debate. If you're okay with it, this Surface laptop can fulfill all of your graphic design needs. It has high-end specifications that are a good fit for any graphic designer.
Dedicated GPU for using your design tools.
Surface Pen support for drawing and sketching.
Great screen.
There's more, of course, but these were the highlights. We believe the Microsoft Surface Laptop 4 to be a great choice for any graphic designer that doesn't need the 2-in-1 hybrid solution of the Surface Book 3.
Frequently asked questions
There's much to be said about the Microsoft Surface family. With an increasing number of machines, the options grow for graphic designers to select their next computer. Here's a list of frequently asked questions that can help you make the right choice.
Is the Microsoft Surface Pro good for graphic design?
You can get the Surface Pro 7 and X configuration. Both are great laptops but we believe the Surface Pro 7 to be better suited for graphic design.
This configuration has a strong Intel i5 or i7 CPU which sets it apart from the Surface Pro X. You will need the raw power of an Intel CPU to run your graphic design tools.
Which Microsoft Surface is best for artists?
Artists need to use the Microsoft Surface Pen for drawing, painting, and sketching. All of the Surface laptops have Surface pen support.
The best Microsoft Surface laptop for artists is the same as for graphic designers. We believe this to be either the Surface Book 3 or the Surface Laptop 4, depending on your preference.
Which is the newest Microsoft Surface in 2021?
The newest Microsoft Surface laptop is the Surface Laptop 4. It has been released in April of 2021. Here's a list of the most recent Microsoft Surface releases.
Surface Laptop 4 in April 2021.
Surface Go 2 in May 2020.
Surface Book 3 in October 2020.
As you can see, the Microsoft Surface Book 3 is a great laptop for graphic designers. The two-in-one hybrid concept works great and the laptops have great software and hardware.
Are you not sure which laptop is best for design? You can also check out our buying guide on laptops. It includes a list of recommended specs and things to watch.
Was this post helpful to you? Share it with others!