Advance your design career through 1:1 UX mentorship
Are you looking for help with your UX and UI design career? Maybe you're stuck at your current job, looking for a portfolio review, or for someone to mentor and coach you to get your first UI or UX design job.
As a UX mentor, I'd be more than happy to help you out!
How our UX mentorship helps you succeed
In the first half of 2022, we helped Delphine Brunetière get her first job as a UX designer.
During our collaboration, she went from getting rejected during first-round interviews to getting hired as a UX designer by Renault, a French car manufacturer.
Here's everything included in Delphine's UX mentorship package.
One 30-minute meeting for 12 weeks.

Q&A's through e-mail.

Shared FigJam file for collaboration.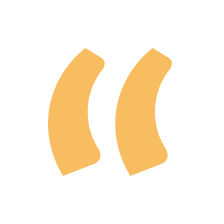 My confidence as a designer has greatly improved. I went through the last stage in the hiring processes at multiple companies and got an offer, which is a great improvement as I couldn't get further than the first interview before that. Working with Nick has been the most clearly helpful thing I've ever done to help boost myself and my career.
During our 12-week UX mentorship, we worked on improving Delphine's portfolio, LinkedIn profile, and how she prepared for job interviews. In addition, we helped her build a network of relevant connections that brought her multiple job interviews.
Book a free intro session to get to know each other so we can work on a personal offer that's perfect for your goals.
After that introduction meeting, we can continue with one of the packages below, or we can create a package that fits your personal situation.
Work together on your portfolio, resume, networking, and job interviews to help you get hired in UI and UX.
You got your job. Now what? Have a senior UX designer check in on you and guide you through the obstacles you face at work.
Frequently asked questions
Hi there! 👋
Nick here. As founder of the Designer's Toolbox, mentor, and experienced UX designer, I help designers learn UX every day.
In this post, I will dive into the details to explain how booking a session with me as a UX mentor can help you.
Investing in your career by talking to a UX mentor can be quite a big step. To help you decide, I'm answering some of the most frequently asked questions regarding UX mentoring and coaching. Take a look below.
What can I book a mentor session for?
One-on-one (video) chats and portfolio reviews are just a few of the ways I can help you achieve your goals as a UX designer. So, first of all, this is what I offer.
Book a 30 or 60-minute chat to discuss any design challenge you currently face.

Get a full 

UX portfolio review

. I'll review your portfolio and share a FigJam file with you. As an option, we can also discuss the feedback and actionable tips together during a video call.

Become ready for the UX job hunt. We'll do multiple sessions to review your resume, portfolio, and cover letter. I'll help you ace that job interview!

Work together after you get your first job. We'll ensure you have a good start and make the best of your new job.
Having a mentor can be the difference between success and failure. Naturally, this also applies to UX designers.
Mentors are a few steps ahead of you in their careers. Yet, they have been in your position recently enough to be able to help you make that next step.
Someone who works as a UX mentor will help you become a UX designer, support you in finding a job, and much more.
What a UX mentor can do for you is up to you. You have your goals and challenges that you need to tackle. Good mentors know this and support you in doing so.
Usually, someone who works as a mentor has years of working experience from multiple companies, clients, and industries. So the current challenges you're facing are challenges that this person already conquered.
Because of this, he can share how he did it in a way that will help you do the same.
Hi!I'm Nick Groeneveld, a designer from the Netherlands with over seven years of experience working in multiple UX, visual design, and consultancy roles.
As the founder of The Designer's Toolbox, I help starting designers enter and succeed in the field of UX every day.
Over the year, multiple of my mentees have found their next UX job during our UX mentorship.
What are some questions to ask a UX mentor?
The added value of a UX mentor is higher if you prepare your meetings well. If you prepare well, I can prepare well. That's a clear win-win!
One way to do this is to come up with questions and topics beforehand. I include your questions in how I prepare for our meetings by contacting you before we start.
Here are a few topics and questions you can ask a UX mentor.
Can you review my UX portfolio? Always include the link to your portfolio and one or more specific questions you might have.

What challenges might I encounter in finding my first job as a UX designer?

How do I measure success as a designer?

Here's what I've done so far. What went well, and how can I do better the next time?
There is so much more. I wrote a list of questions to ask your UX mentor to help you with more examples.
I encourage you to come up with a list. As I mentioned, this will help get you the most value for money during our talks.
What is the difference between a bootcamp and a UX mentor?
The big difference between joining a UX bootcamp and a UX mentor is that you get one-on-one focus during the UX mentorship.
In class, teachers have to divide their attention among all students. If you require a little more time or have some extra questions, you might fall behind and leave those questions unanswered.
Instead, you can ask your UX mentor any question you have. And, best of all, at your own pace. No questions will remain unanswered.
Having a UX mentor is like having a teacher who focuses entirely on you, your career, goals, and questions. You can ask any question and take as long as needed.
Are you ready? Let's book a free call to get started. We'll discuss your challenges and determine what you need to succeed.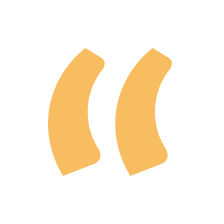 When you work with Nick, there is no cookie-cutter copy-and-paste formula, as he works with your specific design challenges. He has ample experience in UX, working with a wide range of businesses, which was instrumental in helping me.
Alright. That's it for the topic of UX mentoring. Having a mentor in UX can be a great way to become a UX designer. I believe the one-on-one time you will get to be irreplaceable by any other training. I hope to speak to you soon!
Do you have feedback on this article? Missing something? Or just a question? Reach out to me and I'll get back to you!