Get hired in UI and UX without applying to 100+ job openings
Are you looking for help with your UX and UI design career? Maybe you're stuck at your current job, looking for a portfolio review, or for someone to mentor and coach you to become ready for that one UX job you've been looking for.

I'd be happy to help you out!
Create an online profile that attracts clients and employers
With a booming design job market, it is important to stand out. And that's exactly what a UX mentor can do for you.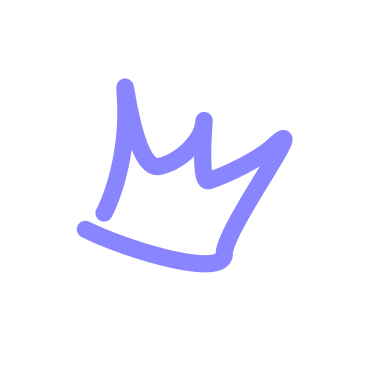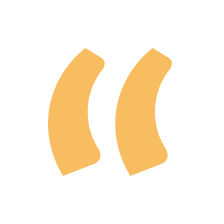 I owe a tremendous amount of credit to Nick for challenging me, offering support, encouraging, and constantly reminding me to think outside the box, giving me a clear vision of how and what direction I want to take my new career.
Ready to get started? Book a 30 or 60 minute session right away.
How many job applications have you sent out?
If your answer is in the hundreds, it is time for a change.
Join the UX Career Course – Live Micro Class course. You get two things for a one-time fee when you enroll: access to the community and the course. Both will help you get job-ready without applying to 100+ job openings.
Frequently asked questions
Hi there! Nick here. As founder of the Designer's Toolbox, mentor, and experienced UX designer, I help designers learn UX every day. In this post, I'm going to dive into the details to explain how booking a session with me as a UX mentor can help you.
To invest in your career by talking to a UX mentor can be quite a big step to take. To help you decide, I'm answering some of the most frequently asked questions in regards to the topic of UX mentoring and coaching. Take a look below.
What can I book a mentor session for?
One-on-one (video) chats and portfolio reviews are just a few of the ways I can help you achieve your goals as a UX designer. First of all, this is what I offer.
Book a 30 minute chat to discuss any design challenge you're currently facing.
Get a full UX portfolio review. I'll review your portfolio and we will discuss the feedback and actionable tips together during a video call.
Become ready for the UX job hunt. We'll do multiple sessions to review your resume, portfolio, and cover letter. I'll help you ace that job interview!
Having a mentor in the field you work in or want to work in can be the difference between success and failure. This also applies to UX designers.
Someone who works as a UX mentor will help you in becoming a UX designer, support you in finding a job, and so much more. What a UX mentor can do for you is up to you. You have your goals and challenges that you need to tackle. Good mentors know this and support you in doing so.
Usually, someone who works as a mentor has multiple years of working experience from multiple different companies, clients, and industries. The current challenges you're facing are challenges that this person already conquered. Because of this, he can help you boost your career in a great way.
Knowing who you're going to talk to is important. Read more about me below. You can also check out my LinkedIn page and Medium posts to get a better view of me.
I'm a designer from the Netherlands with over 5 years of experience working in multiple UX, visual design, and consultancy roles.
As the founder of the Designer's Toolbox, I help starting designers enter and succeed in the field of UX on a daily basis.
I have worked in many different industries, including retail, finance, governance, agriculture, and sports. During this time, I have helped multiple interns graduate school.
What are some questions to ask a UX mentor?
The added value of a UX mentor is higher if you prepare your meetings well. One way to do this is to come up with questions and topics beforehand. I include this in the (video) chat preparation by asking you for an agenda beforehand.
Here are a few examples of topics and questions.
UX portfolio review. Always include the link to your portfolio and one or more specific questions you might have.
What are challenges I might encounter in finding my first job as a UX designer?
How do I measure success as a designer?
There is so much more. I encourage you to come up with a list. As I mentioned before, this will help in getting you the most value for money during our talks. To help you prepare, I wrote a list of questions to ask your UX mentor.
What is the difference between a bootcamp and a UX mentor?
The big difference between joining a UX bootcamp and finding a UX mentor is the fact that you get one-on-one focus.
In class, the teacher has to divide his or her attention between all students. If you require a little more time or have some extra questions, you might fall behind and leave some questions unanswered. You can ask your UX mentor any question you have. And, best of all, on your own pace. No questions will remain unanswered.
Having a UX mentor is like having your personal teacher that has full focus for your career, goals, and questions. You can ask everything you want and take as long as you need.
Alright. That's it for the topic of UX mentoring. Having a mentor in UX can be a great way to become a UX designer. I believe the one-on-one time you will get to be irreplaceable by any other training. I hope to speak to you soon!
Useful resources to boost your UX career 👇