All about using Apple Silicon Macs for UX
Apple is changing its computers to chips called Apple Silicon. Of course, such a move always has a big impact on the users. Here's everything UI and UX designers need to know about Apple Silicon, the M1 and M2 chips, and what it means for them.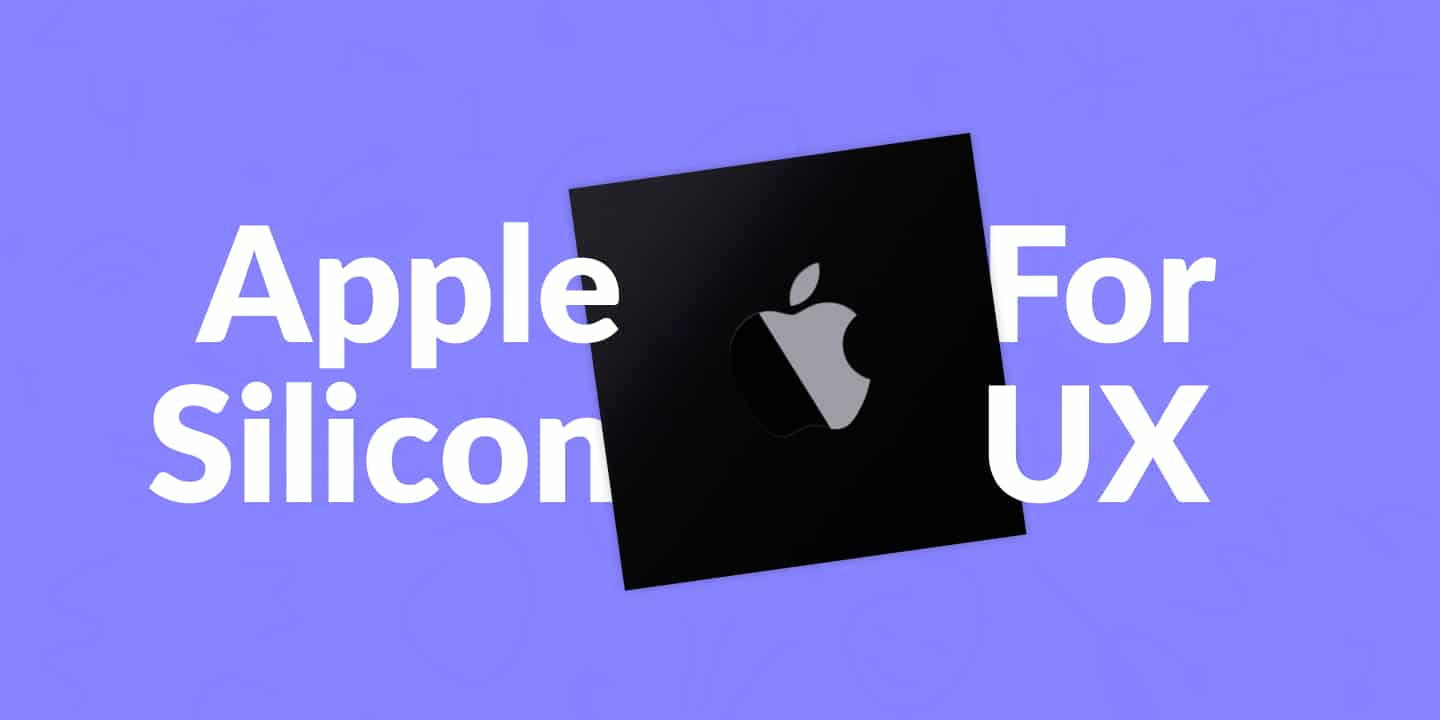 In this article, we'll discuss some Apple Silicon background information, the different options for UX designers looking for a new computer, and my experience after using an M1 Pro as the main workspace for my UX design work.
Since Apple announced its plans to equip Macs with its own chips, almost all computers have made the switch to Apple Silicon. Only the Mac Pro still runs on Intel, but according to MacRumors, that's likely to change soon.
This change in computer architecture has significant consequences for UX and UI designers, their laptops, and the software they use. It happened once before.
The last time Apple switched chips
There was a time when Apple didn't use Intel as its CPU supplier. Back in the day, Macs were using PowerPC architecture. Apple's move to Intel has been difficult for Mac users since not all software was available immediately.
In addition, the first non-PowerPC operating system lacked many features and was full of bugs. Luckily, after using an Apple Silicon Mac in 2022 and now in 2023, I can say that the transition is very well.
As a designer, you have to be aware of these changes when you're in the market for new UX equipment. Not all software might be available at this moment of writing.
Here's what you need to know about Apple Silicon as a UX designer.
How does Apple Silicon work
Apple Silicon for Mac uses the same ARM architecture as found in Apple's mobile devices like the iPhone, iPad, and Apple Watch. Where iPhones and iPads use the A-something chip, Macs will use M-something chips, starting with the M1.
After Apple first announced Apple Silicon, early benchmark tests showed a significant increase in performance while keeping power consumption low.
This trend seems to continue with the upcoming 2023 Apple Silicon chips. Recently discovered M2 Max Geekbench scores show another increase in performance.
Best Apple Silicon-based Mac for UX design
It has been almost three years since Apple announced the first M1-equipped Macs. Since then, we've seen the release of the M1 Pro, Max, and Ultra, the M2, and a new Mac Studio.
That's a lot of options. So what's the best Apple Silicon-based Mac a UI and UX designer can get today? Let's find out together.
The first thing to consider is your mobility. Most designers need to be mobile. If that's the case for you, you can remove the Mac Mini, iMac, and Mac Studio from your list.
However, getting a desktop Mac is still an option if you're working remotely. In that case, you need to purchase peripherals, like a mouse, keyboard, and monitor as well.
If you decide to go for a laptop, you have two options; the MacBook Air and MacBook Pro. They're available in 13, 14, and 16-inch variations.
As a rule of thumb, laptops with larger screens give you more space to work on, but they're heavier and more expensive. In the video above, I'm reviewing both the 14 and 16-inch MacBook Pro. Take a look!
The final category to consider is performance. Both the M1 and M2 are available for purchase today. It still leaves you with many options. For example, you can pick a cheaper MacBook Air with the M1 chip or go all-out with an M1 Max-powered MacBook Pro.
For UX design, the M1 Max and Ultra are unnecessary. They're too powerful for what you typically need them for. On the other hand, the basic M1 might fall short of what you need. The M2 or M1 Pro is a better choice for UX designers.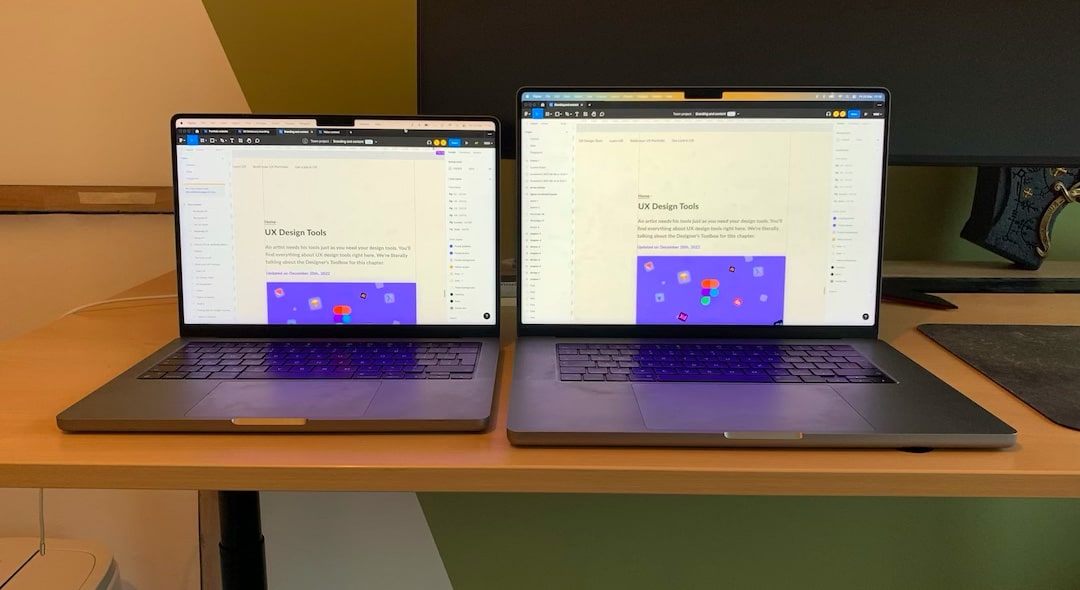 My recommendation for an Apple Silicon-based Mac
The best Apple Silicon-based Mac is the 14-inch MacBook Pro. After using it for months as my main laptop, I can only say that I'm very happy with how things are going.
It is very lightweight, has a beautiful display, excellent performance, and battery life that lasts the entire workday.
To help you select, I wrote a more extensive post on choosing the best Mac for UX design. Please have a look if you're in the market for a new Mac.
Getting started on Apple Silicon
Let's say you've switched from an older Mac to a new Apple Silicon Mac. Congratulations, first of all! Here's a list of a few things to check to make the most of your new Mac.
How to run Windows and design software on Apple Silicon Macs
A lot of designers use Macs in combination with Sketch and Invision. However, since Sketch is only available on Mac, it is essential to know whether or not Sketch works on Apple Silicon Macs.
The good news is that Sketch works with Macs equipped with M1 chips, as stated in this Reddit post. Sketch is a native macOS app, which comes with support for the M1 and new M2 chips.
Using Windows on your Mac via either Boot Camp or Parallels is a different story. Sadly, Apple's Boot Camp only works on Intel-powered Macs. Luckily, Parallels' most recent update includes full support for Apple's M1 and M2 chips.
If you're a UX designer who needs to run Windows on a new Mac, Parallels is the way to go.
Running Intel-based applications on new Macs
New Macs come equipped with something called Rosetta 2. This emulator will help you run older Intel-based software on your new Mac.
When you first try to open an Intel-based app on your Apple Silicon Mac, you're asked to install Rosetta 2. Once that's done, all you have to do is double-click an Intel-based app to launch it using Rosetta 2.
We have a list of Apple Silicon-supported design apps for you to consider. Take a look and check if your apps are supported before you make the switch.
How to find out if you have an Intel or Apple Silicon Mac
There's an easy way to find out what type of Mac you have. You can go to the Apple menu in the top left corner of your display and select 'About this Mac.'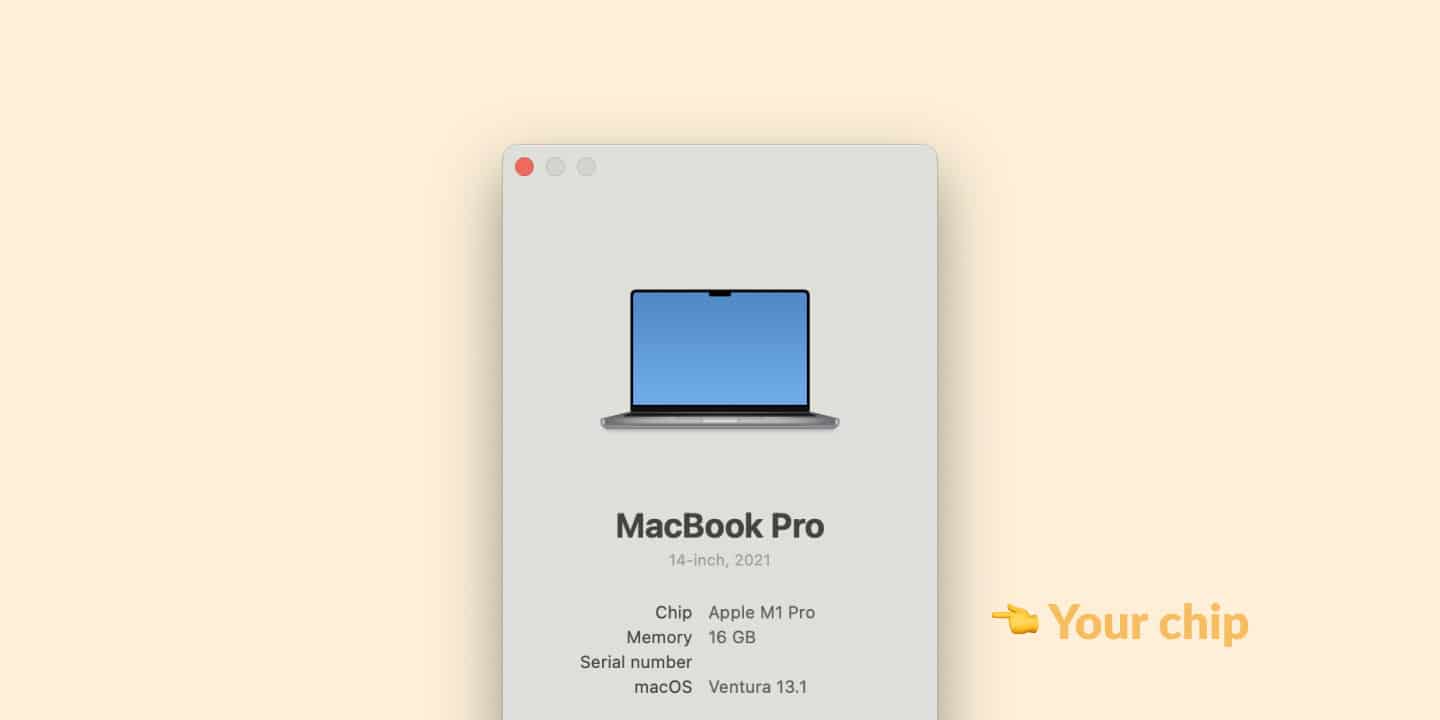 The overview that appears will show you what type of chip your Mac has equipped under the 'chip' label. The example above shows the overview screen for an M1 Pro-equipped Mac.
Do you have feedback on this article? Missing something? Or just a question? Reach out to me and I'll get back to you!