All about using Apple Silicon Macs for UX
Apple has announced its plans to equip Macs with their own chips called Apple Silicon. By doing so, Apple will move away from Intel-based computers. This change in computer architecture has big consequences for UX and UI designers, their laptop, and the software they use.
There was a time when Apple didn't use Intel as its CPU supplier. Back in the day, Macs were using PowerPC architecture. Apple's move to Intel has been difficult for Mac users since not all software was available right away. This might be the case again now that Apple is transitioning away from Intel.
As a designer, you have to be aware of these changes when you're in the market for new UX equipment. Not all software might be available at this moment of writing.
Here's what you need to know about Apple Silicon as a designer.
How does Apple Silicon work
Apple Silicon is based on the same architecture as used in Apple's mobile devices like the iPhone, iPad, and Apple Watch. Where iPhones and iPads use the A-something chip, Macs will use M-something chips starting with the M1.
Early benchmark tests have shown a great increase in performance while keeping the power consumption low. Needless to say, the M1 chip shows great potential.
Best Apple Silicon-based laptop for design
In 2020, Apple has announced three Macs that have the new M1 chip equipped. These are the new Macbook Air, the 13-inch Macbook Pro, and the Mac Mini.
Just recently, in October 2021, Apple announced the new M1 Pro and M1 Max chips during the Unleashed event. New 14-inch and 16-inch MacBooks are equipped with these new chips. They will release later this year.
Since designers need to be mobile you can remove the Mac Mini from the list of potential Macs for design. Another downside to the Mac Mini is that you will also need to get yourself a lot of extra purchases (like a monitor, keyboard, and mouse) which makes the total purchase more expensive.
This brings it down to only two options with just the new Macbook Air and the Macbook Pro remaining. This still leaves many options for you on the table. You can pick any MacBook ranging from the M1 Air up until the new MacBook with a very powerful M1 Max chip.
To help you select, we wrote a post on what is the best Mac for UX design. Please have a look if you're in the market for a new Mac. We'll add our view on the new Macs as soon as they become available.
How to run Windows and design software on Apple Silicon Macs
A lot of designers use Macs in combination with Sketch and Invision. Since Sketch is only available on Mac, it is important to know whether or not Sketch works on Apple Silicon Macs. The good news is that Sketch works with Macs equipped with the new M1 chip, as stated in this Reddit post.
Using Windows on your Mac, via either Bootcamp or Parallels, is a different story. According to Craig Federighi, Apple's senior vice president of software engineering, using Windows on M1-equipped Macs is something Microsoft still has to give the green light for.
"We have the core technologies for them to do that, to run their ARM version of Windows, which in turn of course supports x86 user mode applications. But that's a decision Microsoft has to make, to bring to license that technology for users to run on these Macs. But the Macs are certainly very capable of it."
This means that, for now, you can't run Windows natively on Apple Silicon Macs. However, we expect that to change for the better not too long from now. In the meantime, you can use virtual solutions like VMWare and Parallels.
Both parties have announced updates for the upcoming time where they will either add or improve Apple Silicon support.
Running Intel-based applications on new Macs
New Macs come equipped with something called Rosetta 2. This emulator will help you run older Intel-based software on your new Mac. Simply double-click an app to launch it using Rosetta 2.
We have a list of Apple Silicon supported design apps for you to consider. This list will be updated regularly and has been updated as of March 2021.
How to find out if you have an Intel or Apple Silicon Mac
There's an easy way to find out what type of Mac you have. In case you were wondering, you can go to the Apple menu in the top left corner of your display and select 'About this Mac'. The overview that appears will show you what type of chip your Mac has equipped.
Should you get an Apple Silicon Mac for design?
Yes, it is perfectly safe to get yourself a new Mac with an Apple-made M1 chip on board. Just keep in mind that support isn't perfect yet. However, support will get better very quickly as we have seen in the last few weeks with many updates for design tools already being released.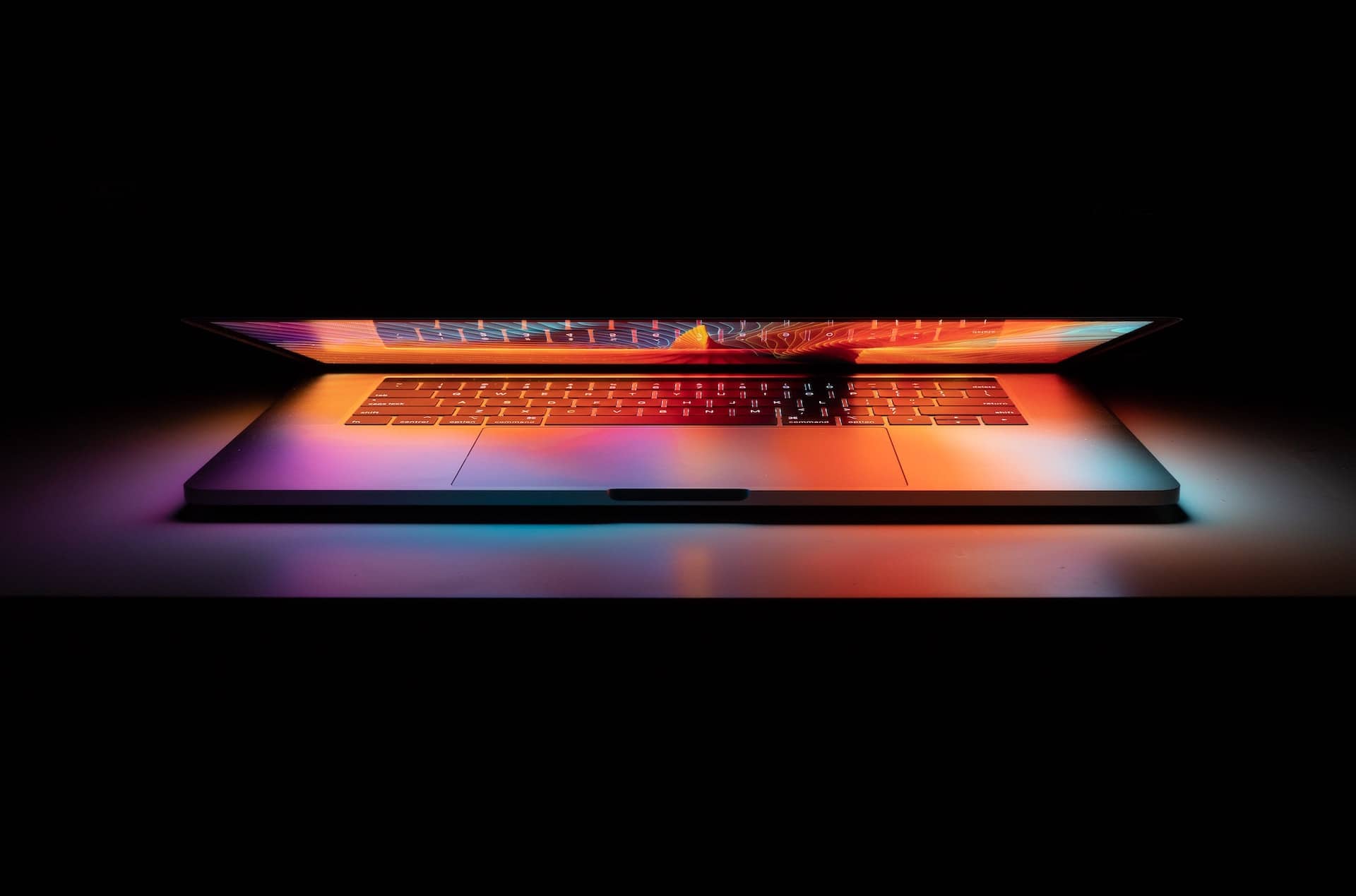 Useful resources to boost your UX career 👇