Is UX in demand? (Updated for 2023)
Your chances of getting a job in UX depend very much on how much UX is in demand. More jobs mean more opportunities, right? So let's look at the market for UX designers in 2023.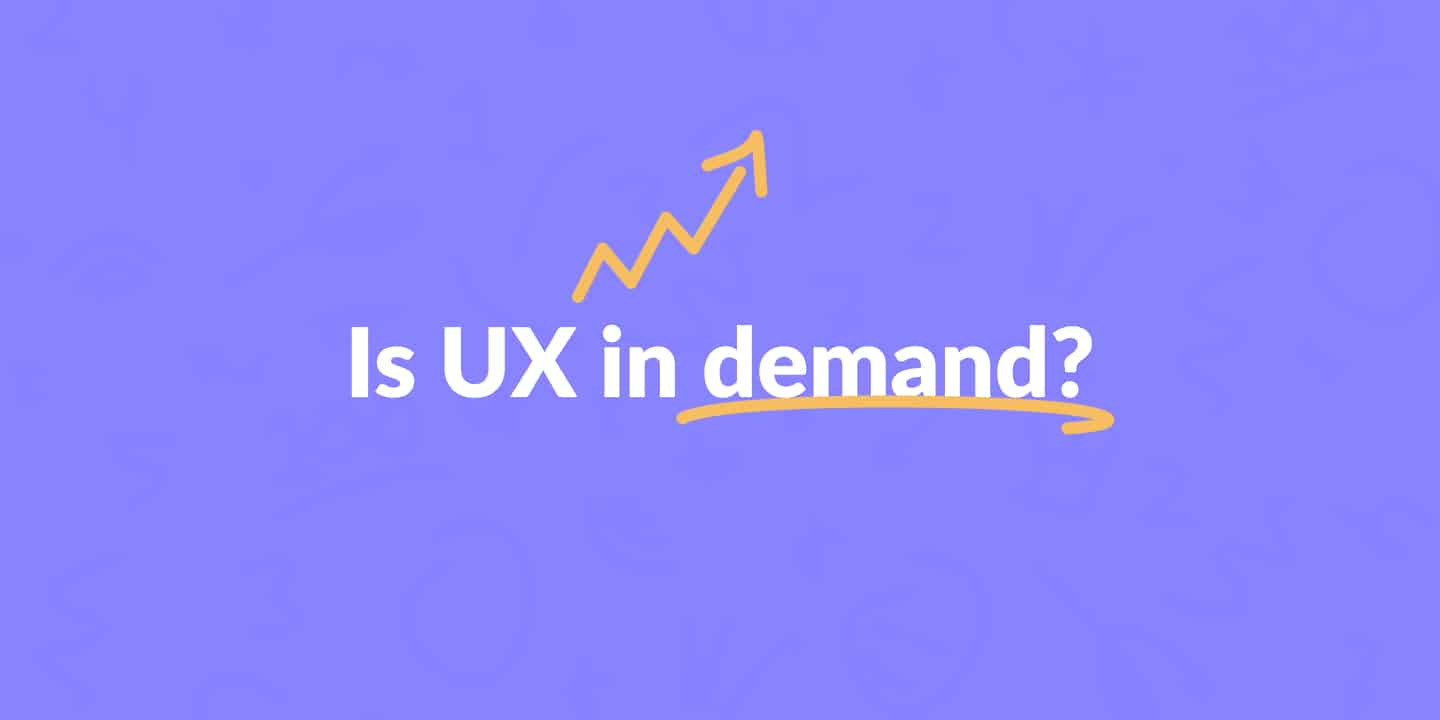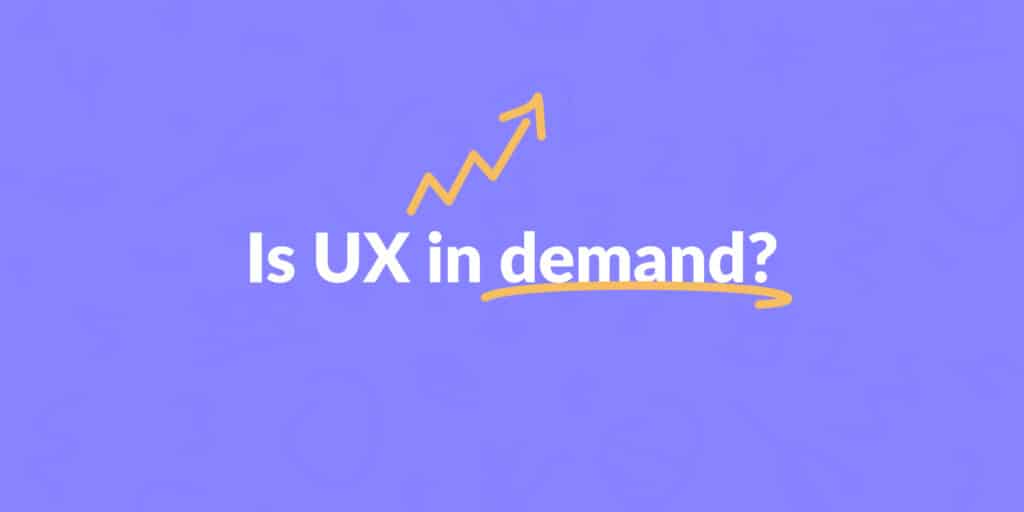 In this article, I will help you determine the demand for UX design, whether or not it is growing (spoiler alert, it is), and my view on why that's the case. It will help you determine if you want to pursue a career and a job in UX.
Yes, UX is in great demand in a growing number of industries. Even in 2022, the need for UX designers has grown growing. On Glassdoor's yearly Best Jobs list, the UX designer job made it to the 24th spot with just over 7,000 job openings in the USA as of July 2022. It is unlikely that this will change in 2023.
The role of product designer, one that's very similar to a UX designer, also makes it to a spot in the top 50. Combined, both jobs account for close to 10,000 job openings.
In 2021, UX design and product design had a combined total of 6,500 job openings in the USA. The list continues with 5,200 job openings in 2020 and 5,400 in 2019. I can keep going put the argument stands. The demand for UX designers in 2022 has almost doubled compared to 2020.
But why? Why is UX in such high demand? Here's a reason or two.
The value of UX is better known
Once early adopters gain some success, others want in as well. The UX community has grown a lot in recent years, with many success stories hitting the internet and social media.
One of those success stories is shared in the McKinsey report on the business value of design, where they highlight many ways design can help a business. Publicity like this really moves UX forward!
Platforms like Medium have huge UX-related publications with over half a million subscribers. Over there, designers discuss UX trends and case studies. The reach of such case studies is enormous and another sign of how the value of UX is more commonly known every day.
In recent years, working from home has seen a giant leap in popularity for UX designers. That's mainly because UX designers can work from home very well. One side effect of working from home is that many shopping experiences have also moved to an online customer journey.
As it turns out, many companies are not ready for this transition yet. The number of apps downloaded has increased from just over 190 billion in 2018 to more than 230 billion in 2021. That's a significant increase!
However, just building your app isn't enough. People still have to use your app. On average, the retention rate of mobile apps drops from about 25% on the first day of downloading to around 6% when you look again seven days later.
And that's where the increase in UX demand comes in. All of these companies could really use someone to improve the experience their users have to go through. UX is one of the key players in increasing user retention! You notice this in the growing demand for UX.
There's a growing demand for UX designers. An increase in people working from home and UX success stories have caused that extra demand. One added benefit is how much you can make as a UX designer. Because of the higher demand, the numbers are going up!
Finally, the demand for UX is an essential factor to consider to see if UX is a good career or not. I wrote a post to answer that question. Go read that one next!
Do you have feedback on this article? Missing something? Or just a question? Reach out to me and I'll get back to you!