Best Figma Tutorials of 2021
Tutorials are a great way of learning Figma. That's no different in 2021 or for any design tool of that matter. Tutorials bring some unique benefits that other ways of learning something new doesn't.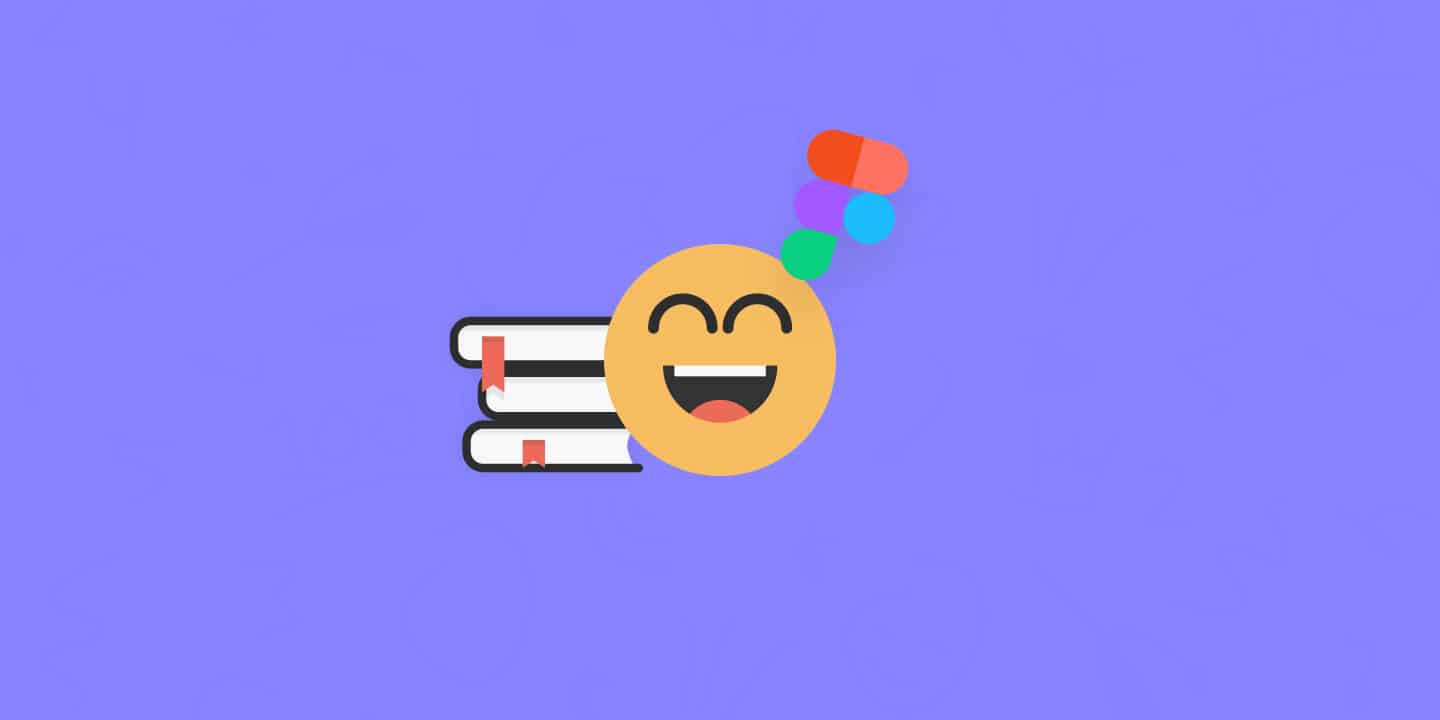 For example, if you want to learn Figma via tutorials you can do that at your own pace. There's so much available in terms of online tutorials that you can pick one (or more) that you like.
Sounds good, right? Yet, this is also where the problem lies. There's so much choice that it is getting more and more difficult to actually choose. This is something we call choice overload, or analysis paralysis.
If you want to get started using Figma, you have to start at the beginning. We wrote an introductory post on Figma where we explain the first steps you need to take. These include registering, installing, and downloading the software. If you want to, of course. You can use the tool online if that is what you want.
Once you do, you can start using Figma. From this point, taking a look at the Figma Help Center and YouTube channel is a great way to start.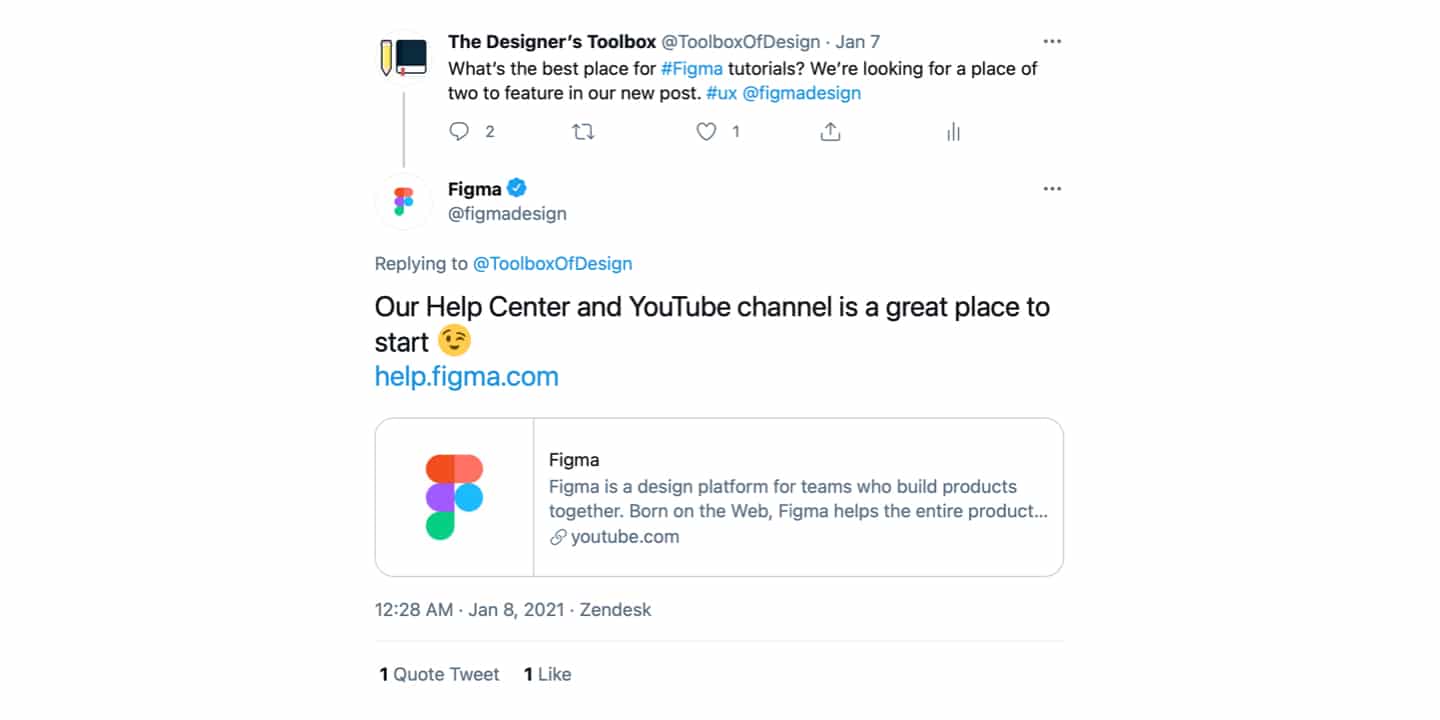 Both pages provide excellent Figma tutorials to start with. The Help Center has a lot to offer, including the following.
Getting started with Figma.
Info on the Figma Organization pricing plan.
Guides, help, and access to the Community.
And so much more.
Figma's YouTube channel has a great number of playlists focussing on tutorials. These are recommended for everybody who's serious about learning Figma.
Figma tutorials for beginners
Let's look at some tutorials for Figma beginners first. There are quite a lot of tutorials available, but these made a good impression on us.
We think it is important for creators to be designers as well. Designers know what they are talking about when it comes to UX design tools. Both of the following creators are designers sharing their knowledge with the world.
The first one is a playlist of beginner Figma tutorials by a designer called Mizko. The video below is the first tutorial in a growing playlist. There are a lot of positive comments on his Figma tutorials, so check him out for yourself.
Up next we have Figma beginner tutorials by Charli Marie. She's a designer from New-Zealand. On her YouTube channel, she speaks about a lot of aspects of being a designer. One of them is about the tools you can use daily. That's where Figma comes in.
Figma tutorials are just a small part of her entire channel. Nevertheless, it is worth checking out if you're looking for a great designer channel. Start with the video we've attached below.
There you have it. Two great places to start learning the basics of Figma through some great tutorials for beginners. If you start at the beginning, you can continue to the more advanced tutorials on the same channels later.
There are some Figma tutorials available in Hindi as well. Both of the channels we've discussed above were in English. Not everybody speaks that language, of course. Learning works best in your native language as you can better understand subtle metaphors and such.
Here's a great place to start if you're looking for Figma tutorials spoken in Hindi.
This is an introduction to Figma in Hindi by Pelfizz Studio. The studio has a great way of explaining the basics of Figma. This is, of course, excellent for beginners and junior designers. There are 9 videos in this playlist consisting of hours of lessons.
Frequently asked questions
Finally, we are going to answer some of the most frequently asked questions about Figma tutorials. These are particularly relevant to you if you need to know whether or not you want to start using Figma for your design work.
Yes, Figma is easy to learn! In fact, that's what this post is about. There are so many Figma tutorials available to help you learn this tool.
In addition, Figma looks a lot like many of the other UX tools that are available. That means that it is very intuitive to learn if you already know a different design tool, like Adobe XD or Sketch, for example.
What companies use Figma?
Figma is relatively new. That means that not a lot of companies are using this software as the design tool of their choice. That being said, there are some big companies that do use Figma and the list is growing.
For example, Microsoft, Deliveroo, Coinbase, and Dropbox all use Figma in one way or another. There's a list available on Figma's Customers page as well as this list on Enlyft.
Yes, Figma is free to use. You can start using Figma right away with their free plan. This means that you can always try and see if Figma is something you might like without having to pay anything.
However, if you want more features, you will need to start using one of the paid plans that Figma has available. You can read more on that over on our post on Figma or on Figma's pricing page.
There's a lot of great information available on Figma. It makes sense since Figma is a great design tool. We wrote this post on Figma tutorials to help you get started.
If this has helped you, we recommend you to check out our post on Figma.
Was this post helpful to you? Share it with others!