What is the Best Mac for UX design?
There are a lot of options available when looking for a Mac that you're going to use for UI and UX design work. You can get a laptop, a desktop computer, or even a tablet. With Apple having multiple MacBook models available, it can be difficult to select the best one.
You could get a new Mac, purchase a used one, or even rent your new Mac. There used to be a time where it was easy to get your new Apple device. With the increasing number of options, it can be difficult to have your pick. Especially when you want to use your Mac for UX design.
We've updated this post to also include our recommendations on getting yourself the best Mac for UX design in 2021.
As a UX or UI designer, it is a good choice to go for a UX design laptop. You will be on the road a lot, doing user research and usability testing, so being able to bring your work with you is a great idea. That's why a laptop is a good choice.
The only question that remains is…which one? Which MacBook is best for UX design?
Should I get a MacBook Pro or MacBook Air for UX design?
Laptops by Apple are called MacBooks. When selecting a laptop you want to use for design work, you have two options.
MacBook Pro. This is a top-of-the-line laptop. One of the best in the world. It is expensive but very powerful, making it an ideal laptop for visual or graphic designers, video designers and motion graphic designers, and UI and UX designers.
MacBook Air. Still a great laptop, but more focused on being lightweight while being on the road. This means that the laptop is a lot cheaper than a MacBook Pro, but also less powerful. This means that the MacBook Air is not very well suited for designers that need to have a powerful Mac, like video and visual designers.
That is the main difference. The MacBook Air is smaller, lighter, and cheaper. The MacBook Pro is stronger and bigger, but that comes at a cost. We did our research, asking about 100 UX designers that have been using a Mac of their own.
Most of the UX designers we asked (70%) preferred the MacBook Pro. Advocates of the MacBook Air stated that the use of a second monitor takes away the issue of the smaller screen.
The best MacBook Pro for UX and graphic design
We think the best Mac for UX and graphic design would be the 13-inch MacBook Pro with the new M1 chip. It has great performance, the screen is big enough, and it has great battery life. Keep in mind that you will also get at least 8GB of RAM and a solid-state drive.
Here's the list of all MacBook Pro M1 specs from the latest model available in 2021.
Screen size: 13.3 inches.
RAM: 8 GB.
CPU: Apple M1.
GPU: 8-Core Apple M1.
Storage: 256 GB (you can upgrade to 512 GB if you want).
Battery life: up to 20 hours.
One thing to keep in mind is that Apple has recently announced new MacBooks with the powerful new M1 Pro and M1 Max chips. They are not for sale yet. However, as a preparation for the release of these machines, we've written a M1 Pro vs M1 Max buyer's guide.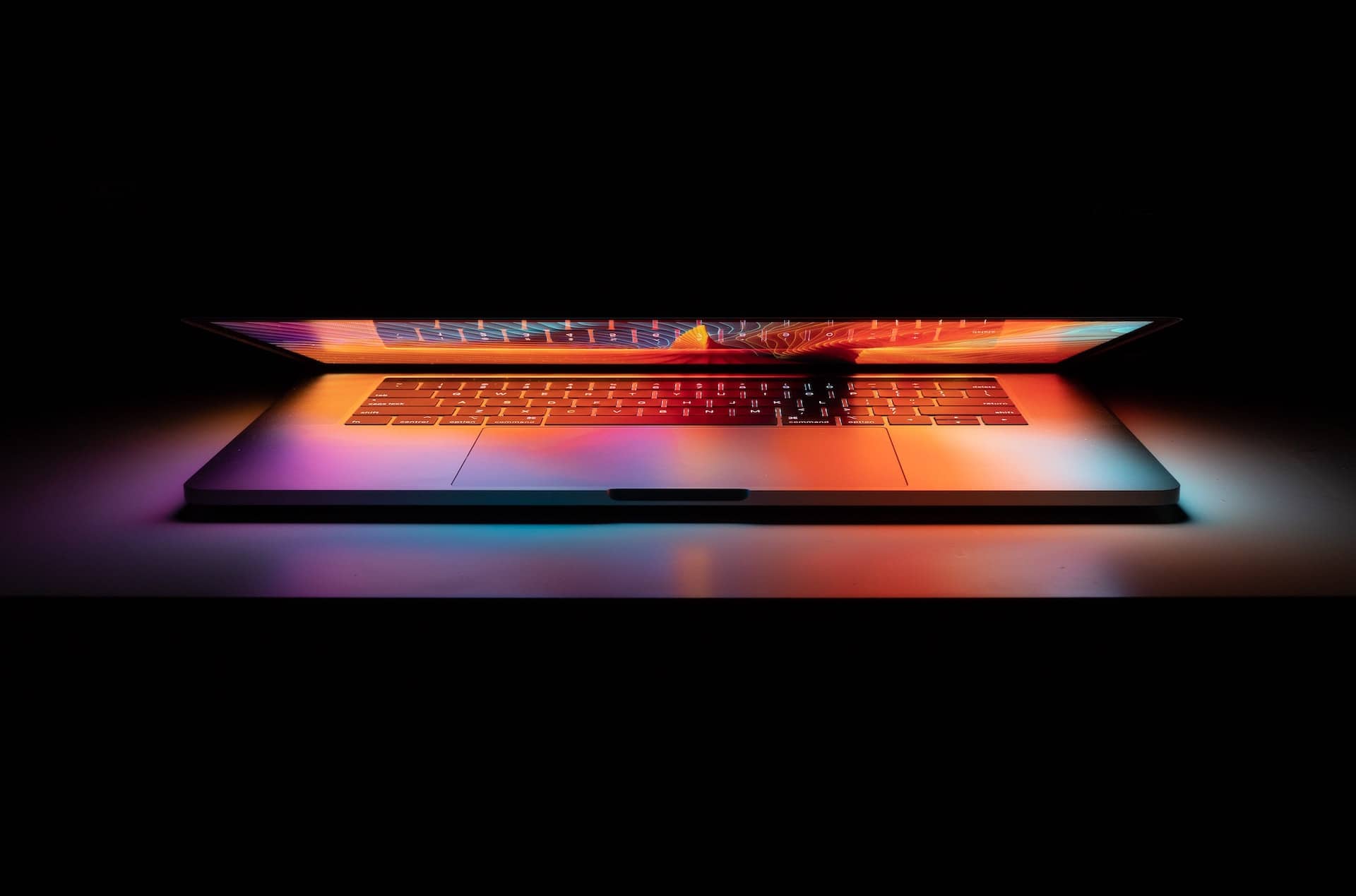 This MacBook Pro gets you great value for money. With the current price of $1,499, this Mac is cheaper than the bigger 15-inch alternative and more expensive than similar laptops. However, if you look at it for the long term, you will see lower costs on a year-to-year basis since you will not have to replace your MacBook Pro for at least 5 years.
Something else to keep in mind is the cost of using UX and graphic design software. In most cases, you will have to pay a monthly or yearly fee. We wrote a post on how to graphic design on Mac which includes a list of (free) graphic design software you can use. This will save you money as well.
Cheap MacBook alternatives for UX design
If getting the brand new MacBook Pro M1 is beyond your budget you can get one of the following alternatives. These are still great Macs you can use for almost any UI, UX, or graphic design job.
Get a MacBook Air with extra options, like more RAM, a solid-state drive, and the biggest screen. It is a lot cheaper than the MacBook Pro we suggested earlier and still a very solid option if you're looking for a new Mac for graphic design work.
Get last year's MacBook Pro on Amazon. You can still get the MacBook Pro, but a lot cheaper since there has been a MacBook refresh by Apple since then. As for all cheaper Mac alternatives, this Mac is also a valid option to consider if you're a bit more on a budget.
For both alternatives, we want to mention that these Macs still use Intel processors. Apple is making a transition towards its own Apple Silicon CPUs and GPUs. Going for an Intel-based Mac can be a better and cheaper solution now but might be the lesser choice in the long run.
Frequently asked questions
You might want to use your new Mac for more than just UX design. This raises questions. Is the Mac we consider the best for UX design also a good fit for graphic design? What happens if I want to be a graphic designer? These and more frequently asked questions will be answered below.
Can a MacBook Air do graphic design?
It is going to be difficult for a MacBook Air to be great for graphic design. Graphic design tools from the Adobe Creative Suite, like Photoshop, Illustrator, and InDesign, rely heavily on the GPU of your laptop.
According to Adobe's help page, your Mac is recommended to have 16 GBs of RAM and 4 GBs of GPU memory. Apple does not disclose how much memory the MacBook Air GPU has.
However, if you compare the MacBook Air to its predecessor and the bigger MacBook Pro, chances are that it does not fit that requirement. The MacBook Pro starts at 4 GBs of GPU memory. You can configure up to 8 GBs if you want to. Just to give you an idea.
For graphic design, we recommend going for a MacBook Pro or even an iMac if you have the budget for such a purchase. You will have a stronger Mac that is future-proof and ready for your design work.
Should I buy an Apple Silicon Mac?
Yes, you should! In fact, the Mac we suggest for UX and graphic design is an Apple Silicon Mac.
It has been months since Apple released its first three M1-equipped Macs. Since this moment, the software support has become better a lot. These Apple Silicon Macs take a big step performance-wise, while keeping the power consumption low.
However, there's a slight problem as well. Still, not all software is supported on Apple Silicon. Keep this in mind when you're going to buy your new Mac. Yes, the support is getting better, but it isn't complete just yet.
Check out our post on everything you need to know about Apple Silicon Macs to find out more. This post includes a list of design software and apps that are currently (un)supported by Apple Silicon.
Now that you're ready to get yourself a new Mac to use as a UI and UX designer, it is time to make your choice. Do you want to go for a lightweight Mac, or do you want to go all-in and go for a new M1 Mac? We wrote multiple guides to help you choose.
Was this post helpful to you? Share it with others!