Are UX bootcamps worth it?
Are UX bootcamps worth it? Well, first of all, they can be very expensive. Whether or not they are worth it all depends on answering one question. Will a UX bootcamp help me get my first job in UX? Here's your answer.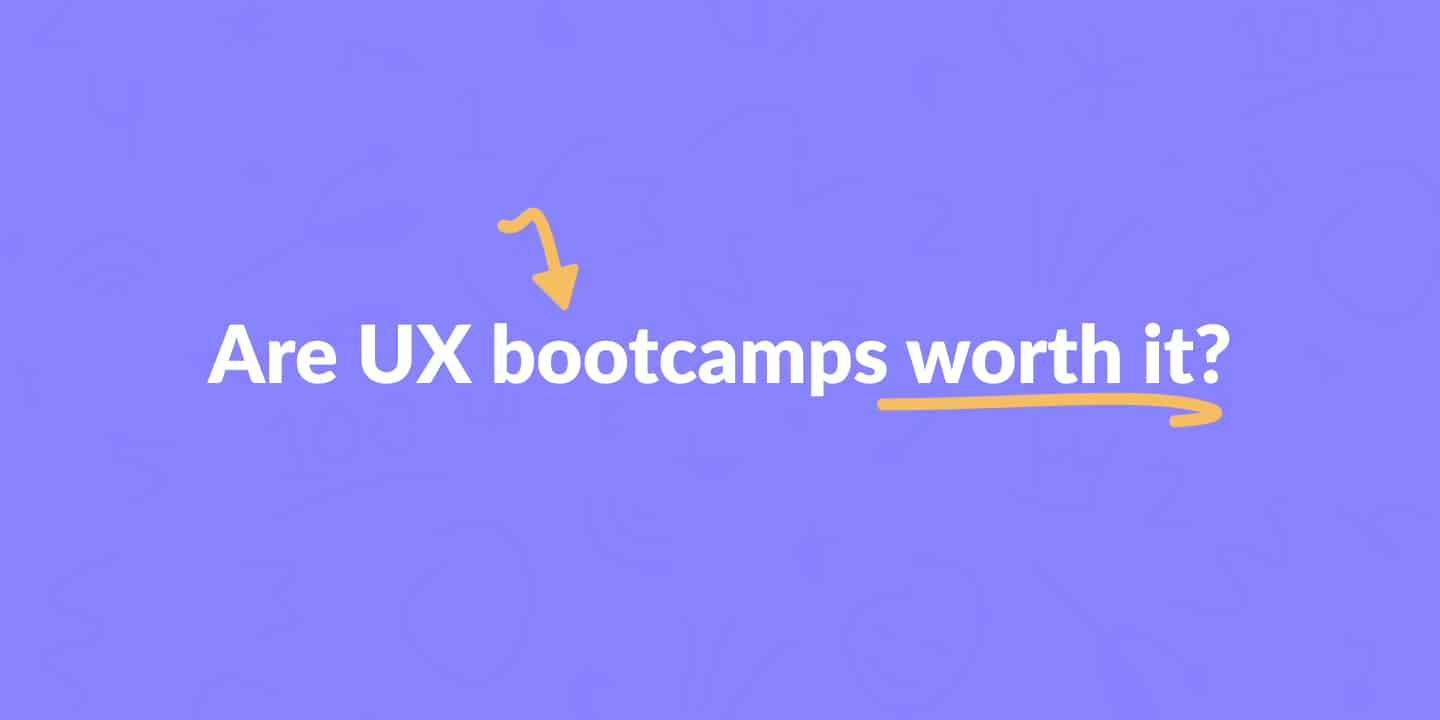 UX bootcamps can definitely be worth it. They can help you launch your career if you are starting out as a UX designer.
However, as with all important decisions, you must keep a few things in mind as bootcamps aren't suited for everyone.
This post will help you decide and select the UX bootcamp solution that is right for you. In addition, I will also mention some alternatives and next steps for you to continue learning about UX.
A UX bootcamp is a short-term training program that teaches you the skills you need to become a UX designer. Most UX bootcamps focus on the hard skills of UX, like design thinking projects and designing prototypes.
Bootcamps are named after the recruitment training you see a lot in the military. Here's what Wikipedia says about bootcamps.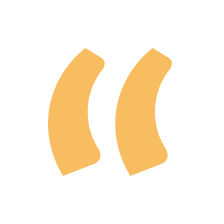 Recruit training, more commonly known as basic training or regularly boot camp, refers to the initial instruction of new military personnel. Recruit training is a physically and psychologically intensive process, which resocializes its subjects for the demands of military employment.
Sounds tough, right? That's because it is. You will pay a lot of money to learn a lot in a short time (ranging from a few days to a few months).
Are UX bootcamps worth it?
UX bootcamps are worth it if you want to learn a lot about UX in a short time. Designers with minimal experience will learn a lot from completing the bootcamp.
However, because of their very high price point and the fact that they do not guarantee a job, you still have to consider whether or not a bootcamp is worth it for you. There are alternatives, but more on that later.
Reasons why a UX bootcamp is worth it
Before we do, let's go through a checklist to see if a UX bootcamp is worth it purely from a content perspective.
Does any of the following apply to you? If that is the case, a UX bootcamp can be a good fit for you.
You have (UX) design experience and want to improve as a UX professional by working on a case with other designers. Most UX bootcamps provide a project you can turn into a case study for your portfolio afterward.

You want to build a portfolio. Maybe you've read many books on UX and followed a few courses to increase your theoretical knowledge of UX, but you lack real-world experience.

You have recently decided that you want to become a UX designer regardless of the amount of experience you have.
Reasons why a UX bootcamp is not worth it
In some cases, a UX bootcamp might not be your best option just yet. I want to emphasize the word 'yet' in this case.
UX bootcamps might not be for you now, but that could change! Here's why.
If you have recently started in UX, a bootcamp might be too intense. Learn more about the basics first and reconsider joining a bootcamp at a later stage of your career.

Many companies have a prejudice towards case studies made during a bootcamp or course. They value them less than projects you did for clients. If these are your only projects, focus on getting more 'real' projects instead.

Bootcamps are very expensive. Cheaper options, like courses or a 

UX mentorship

, will provide you with more value for less money.
Selecting a good UX bootcamp
Okay, so you have made your choice. You're going to join a UX bootcamp. Your next challenge is to find the right one.
Doing that can be tricky since there are so many to choose from. When selecting a bootcamp, make sure your bootcamp meets the following criteria.
Up-to-date content.

Networking.

Work on a (semi-)real case.

Receive feedback.
Here's a breakdown of each item on my UX bootcamp checklist.
UX is ever-evolving. The bootcamp you want to follow needs to be up-to-date on usability, building your portfolio, and design trends like accessibility and inclusive design.
Most bootcamps have a list online of all topics they cover. Take a look and see if you can spot any outdated topics or a lack of current design trends.
If so, this bootcamp is not for you.
Bootcamps need to provide opportunities for you to network with other designers at the camp. Some bootcamps facilitate this by opening Facebook, Slack, or Whatsapp groups.
The bootcamp I attended back in 2019 was at a hotel where we all stayed. After class, we had a drink to network and discuss design.
I still have a talk with my fellow students every once in a while to catch up. That's exactly what you want in a bootcamp.
Work on a (semi-)real case
Bootcamps should provide real-world cases or cases that mimic a real company. Your instructors can act out stakeholder roles and help you get real experience working on a UX project.
Again, see if something like this is mentioned on the bootcamp website. Also, check if you're allowed to write a case study about the project you do within the bootcamp.
Feedback is important to learn and grow as a designer. Therefore, the bootcamp you want to attend needs to focus on facilitating moments for you to give and receive feedback.
Let's be honest. UX bootcamps can be very expensive. That posts like this exists means that it is not a given that UX bootcamps are worth the investment. I get that.
There are many cheaper alternatives that most likely will provide you with similar or sometimes even results that are a better fit for you at this moment. Other options are reading UX books or following UX design courses.
Yes! There are a lot of ways to become a self-taught UX designer. You could, for example, watch free Figma tutorials on YouTube or take a book or two from our list of must-read UX books.
Becoming a self-taught UX designer comes with its own set of challenges, though. You have to be very disciplined, for example. Unfortunately, there's no teacher or mentor to help you stay on track.
If you plan on learning UX by yourself, I highly recommend finding a UX community to become a part of. It is free to join a community, and in turn, it provides you with a lot of support while you take your first steps into your new career.
Frequently asked questions
To determine whether or not UX bootcamps are worth it, you will need to figure out the bootcamps that are available to you. Then, for each bootcamp, you need to know if it could fit you.
That's hard! Here's a list of frequently asked questions to help you decide if a UX bootcamp is worth it for you.
Will a UX bootcamp get you a job?
UX bootcamps can get you a job, but it is not a guarantee. There are too many factors at play to guarantee a job after completing a UX bootcamp.
Some of the bigger bootcamps have connections to companies. That helps, but it is not the case for any bootcamp.
Furthermore, your chances of getting a job after completing a UX bootcamp also depend on external factors. For example, economic downturns are something you have no control over.
And finally, how you handle your job hunt is a significant factor. You can roll through a bootcamp without much effort or commitment, but that will not get you a job.
Getting a job in UX is a lot of hard work. So treat your UX bootcamp that way.
How long does a UX bootcamp take?
Bootcamps usually take up anywhere between 2 and 15 weeks of your time.
Some bootcamps are full-time, while others only have one or two hours of class a week. Therefore, it is important to look at the total time spent to determine how long a UX bootcamp takes.
Longer UX bootcamps don't necessarily mean better bootcamps. A short bootcamp that's to the point can impact a busy designer's life as much as a multi-week bootcamp.
Focus on the points mentioned earlier on in this article to pick a UX bootcamp that's right for you.
Have you completed your first UX bootcamp? Congratulations! You've taken your next step in becoming a UX designer. 
Now that you have momentum going for you, I suggest you continue like this. So here are a few more suggestions for you to look into.
Read your next 

UX book

 to increase your theoretical understanding of UX further. This is a good one if you're more interested in the self-taught UX career path.

Build your portfolio by writing a case study about the project of your UX bootcamp or any other projects you've recently finished. You can use our great 

UX case study

 template to help you with that.
Do you have feedback on this article? Missing something? Or just a question? Reach out to me and I'll get back to you!