UX is very popular. It is getting even more popular to this day. Understandably, there's a lot to be said and maybe even more to be asked. I can imagine that it might be a bit overwhelming at this point. Do you want to become a designer, or transition from UI to UX?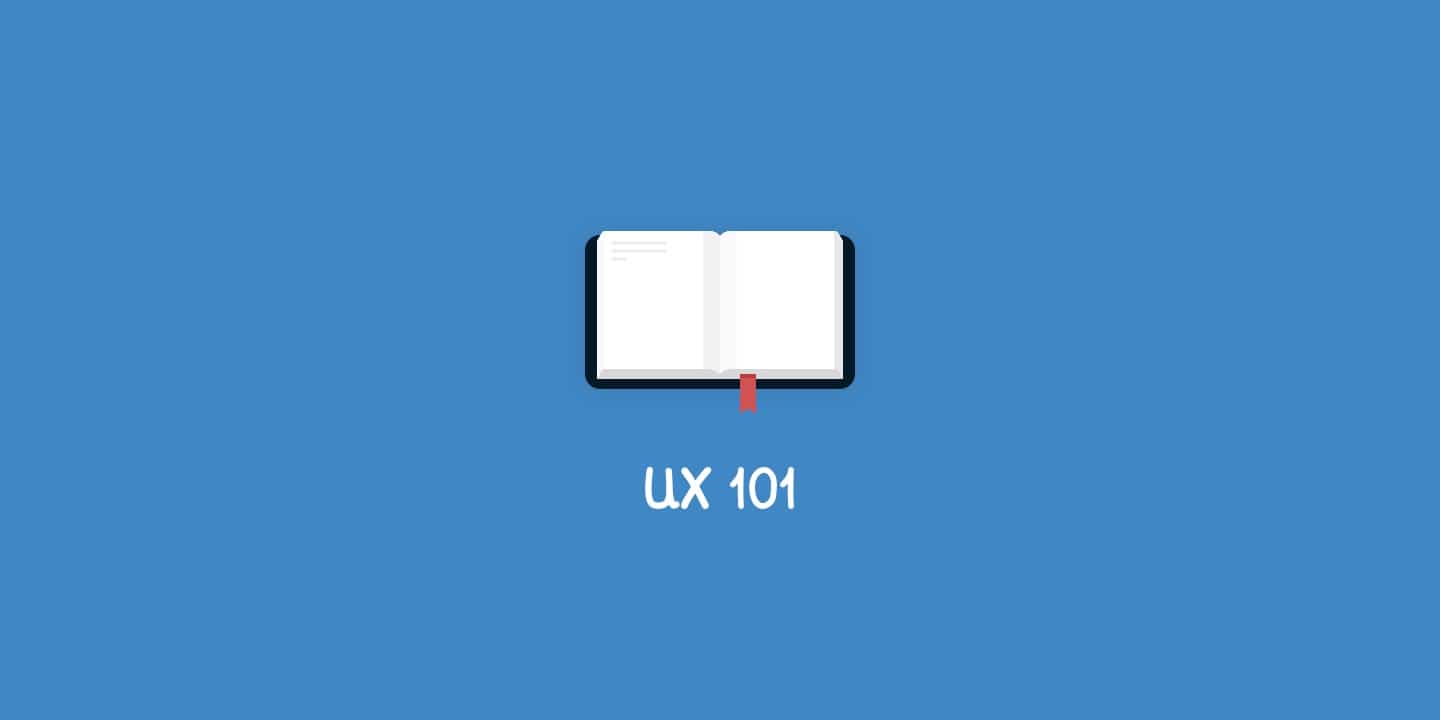 No matter the case, this post will provide you with everything there is you need to know on the subject. It will help you get started by understanding the basics.
UX stands for user experience. It is a very broad discipline with the world of design. Professionals within the UX discipline are most commonly called UX designers. They focus on user centric design.
What does a UX designer do?
The role of a UX designer can be very broad. Depending on the type and size of the project, your work can include doing research, setting design requirements, visual design and many more. This is a good thing, since you will be able to either do very diverse work, or be able to choose the type of specific UX work that is right for you.
As a UX designer, you will be working with the design thinking method. It is an iterative way of performing your work. Design thinking consists of a few repeating steps.  These include a research step where you get familiar with the users, their problems and needs. After that you will do a concepting step where you will brainstorm and design multiple ideas. The ideas you have designed need to be tested. You do this by performing user tests. These steps will repeat itself until you have provided your stakeholders with the requirements you've agreed upon.
Do UI and UX designers need to code?
One of the most common questions from the field of UX is about programming. Do UI and UX designers need to code? Here's your answer.
No, you do not have to code. You can learn to code to learn another skill and it helps in understanding technical requirements you might face, but you are not required to do so.
Can UX designers work from home?
Yes. As a designer you can work from home. The only thing you need is a laptop and your tools. You can even do remote research. Since the COVID-19 crisis, doing your research remotely has seen a big rise in popularity.
What is the best laptop for design?
As a designer, you need a good laptop that performs well on-the-go and is strong enough to perform CPU draining tasks, like using Photoshop, your prototyping tool, or your vector editing tool. There are many, many laptops to choose from. We've written a list to help you choose the best laptop for UX.
How do I become a UX designer?
To become a designer, you will need to have some sort of theoretical understanding of what design is. In addition to that, you need to develop the tools and methods of design.
Luckily, there are many ways of learning design. These include courses, formal education, conferences and free resources. We'll be providing a full guide on how to choose where to start soon.
You can start by reading articles from the Nielsen Norman Group. They are leaders in the field of design and usability. Their website provides a great number of free articles you can read.
Can you be a UX designer without a degree?
Yes. You can be a UX designer without a degree. Most companies value your skills and experience more than the degrees you have. If you work hard, develop your skills and your network you can get a job without a degree. However, that doesn't mean you don't have to get one. Having a degree can help you secure a (better) job more easily.
Are UX bootcamps worth it?
Yes, they can be. It depends on the bootcamp you're planning on attending and why. These bootcamps come in different shapes, sizes and most importantly, prices. Ask yourself if joining a UX bootcamp will help you get your first UX job.We wrote about UX bootcamps that will help you.
What are some good books and courses on UX?
An alternative to UX bootcamps that is a lot cheaper is reading UX books or following UX design courses. They will help you get a better (theorethical) understanding of UX. We've made a post on UX books that you can read.
UX vs UI. What is the difference?
There is some confusion regarding the difference between UX and UI. It is understandable if many companies are looking for something called a UI/UX designer. In other cases someone who's a UX designer on paper is actually a UI designer when you take a look at what he actually does.
Is there a difference? Yes, there is! We'll be proving a post on the subject soon.
Now that you have a basic understanding of what UX is and what it does I can image that you're ready to take the next step on your journey. We're working on releasing the next steps for you to read. These include
Working on your portfolio

Getting your first job

How much UX designers make

And more…