The complete guide to UX design jobs
Looking for a job in UX design can be difficult. Especially in the difficult times we live in today. Yet, you can do a lot to improve your chances of getting that one UX design job you have your eyes on.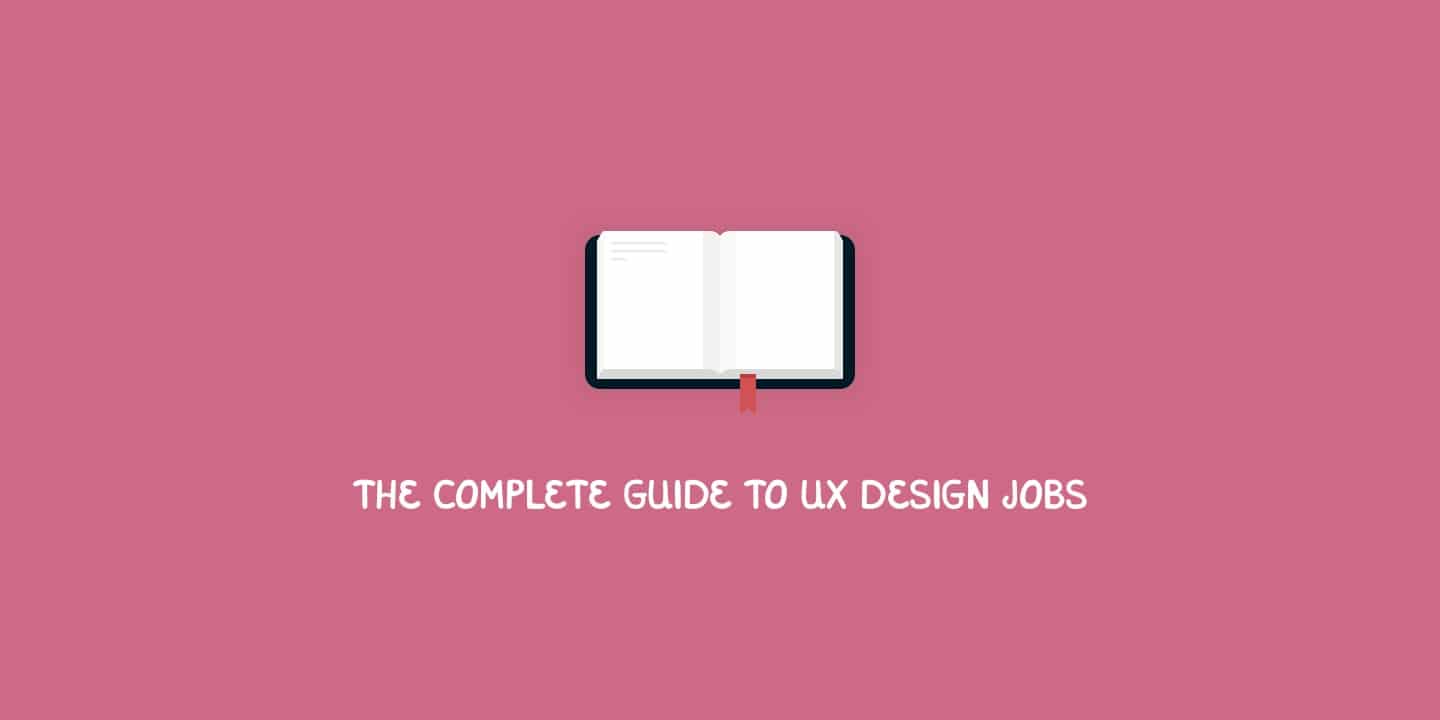 In this post, we are going to cover the fundamental elements of job hunting in the world of UX. You will learn everything you need to know in regards to preparing for interviews, sending in applications, and building your UX portfolio.
We are going to focus on some frequently asked questions first snd provide you with some tips and tricks after that.
What job titles can UX designers have?
First things first. Let's talk about what kind of job titles you can have as a UX designer. There are quite a few. Even though UX designer is already quite specific. Here's a list to help you get started.
UX researcher
UX consultant
UX/UI designer
Interaction designer
Designer
UX writer
That is quite a list as you can see. These UX jobs and titles are very common. Yet, there are more. The list goes on as companies can create their job titles as they see fit.
Where can I find UX design jobs?
You can find UX job listings on a number of great spots. These include job market boards, social media groups, and your personal network. Here's a list to help you get started.
LinkedIn. LinkedIn has great job search functionality. It is also the go-to place to create and maintain your personal network.
Job boards like Indeed and UX Jobs Boards.
Social media groups. There are a number of great Facebook groups that share UX design jobs with their users.
How many UX jobs should I be applying to every day
Applying for a job is a numbers game. This isn't only the case when you are looking for a job in UX design. This applies to any type of job you might be looking for. Yet, the question remains of how many jobs you should apply for daily.
We would recommend a slightly different approach. Don't see your UX job hunt as a daily occurrence but as a number of currently active job applications. Don't go below two active applications. Whenever one UX job application goes south, make sure you always have at least one option as a backup.
The benefits are clear for this approach. It will save you time, the impact on your motivation and mental health will be less, and you can use multiple job offers as a part of your job negotiations.
How to write a UX cover letter
Once you have identified a number of UX job openings you like it is time to apply for these jobs. You can do this by sending the company your cover letter. This cover letter is also known as your job application. In the case of UX design jobs, you will most likely have to add your UX portfolio as well.
We have an extensive post in regards to your UX portfolio, how you can create one, and what it must contain. Check it out if you want to know more.
Back to the UX cover letter. When writing your letter, focus on selling yourself. This is your first (and sometimes only) chance to make a great impression. You will have to make sure you stand out from the other applications. Here's how you do just that.
Create a clear structure within your letter. This structure consists of three parts. An introduction, the middle content, and a closing statement.
For the introduction, you state who you are, what you do, and which UX job you are applying for. Don't beat around the bush. Keep it straight and simple.
The middle content is key. This is the largest part of your UX cover letter and will focus on what you have done in the past and, most importantly, what you can bring to the table. Sell your added value. Try and make this part of the letter personal. That is how you stand out.
Finally, the closing statement. This is also quite a short bit. You will share your contact information, as well as any attachments that you might provide (like a resume or portfolio). Finish by stating that you look forward to the company's response and that you hope to hear from them soon.
We wrote a post on how to write a great UX cover letter. This post takes a closer look at cover letter and what impact they can make when applying for a job in UX.


How to ace your UX interview
It can take some time before you get a reply to your UX cover letter. In some cases, you do not get a reply at all. There is no set amount of time it takes a company to reply.
Please don't get your hopes up. This is another reason why it is better to have multiple applications running at the same time. The chances of getting a reply get better. Once you get a positive reply it might be the case that you are invited for an interview to talk about the UX job you applied for. Most companies have a three-step structure to the interview process.
At first, you will have an interview to meet the company. The goal of this meeting is to get to know each other and to see if there could be a fit. This interview is more about you as a person than you as a UX designer.
The second meeting is about your skills as a UX designer. This in-depth interview can also be a task, test, or UX case study that you have to complete.
If you manage to get through the first two interviews you will have a final meeting to discuss salary, hourly rates, and that kind of stuff.
Keep in mind that this is a general approach to the interview process. It can differ from company to company. This post focuses on the first two interviews.
Let's start with the biggest cliché in the book. Always come prepared. There are a number of typical UX interview questions that will come up in every interview. These include questions like your view on UX, who you are as a designer, and what you bring to the table.
One question that always gets asked is if you have questions yourself. By preparing a few questions of your own you show that you are interested in the company. This scores you big points.
Finally, your portfolio. Always bring your portfolio, this can be on your laptop or tablet. However, you score extra points if you do something extra like printing your portfolio. It shows commitment.
Getting the UX design jobs that you want is important. It has a tremendous impact on your mental health and financial position. To help you out, we wrote this post. At this moment, we are expanding this series of posts to help you out even further.
In the meantime, we recommend our post on how to become a UX designer.
Was this post helpful to you? Share it with others!